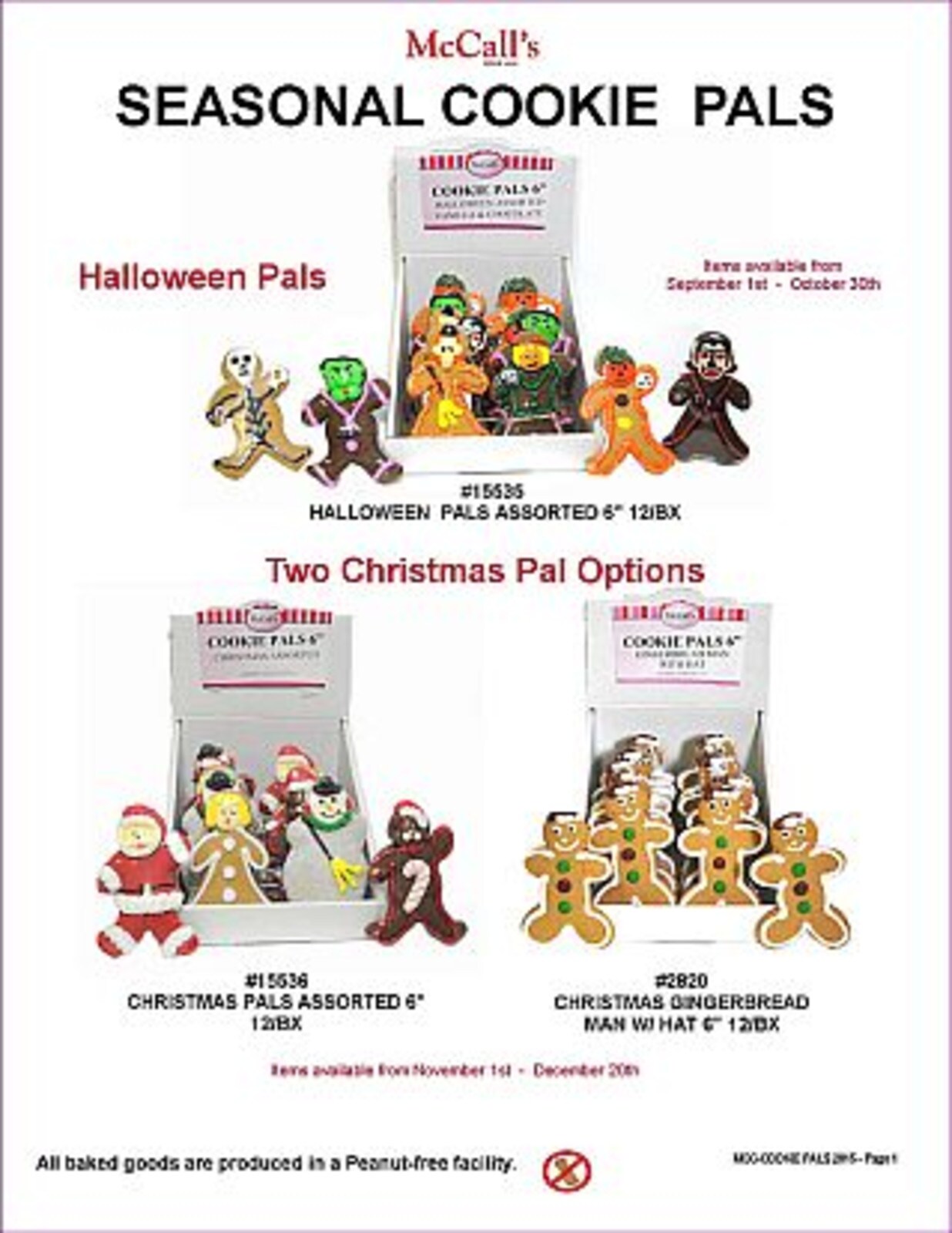 Halloween and Christmas Cookie Pals
Halloween Pals available Sept 1 - Oct 25
Find some Wicked Halloween cookies at McCall's! Take a bite out of these spooky yet delicious cookies! Our handmade sugar cookies decorated with royal icing are ideal for your next Halloween Party! With Frankenstein, Dracula, pumpkin man, skeleton, scarecrow & witches your sure to impress your guests while you celebrate Halloween in spook-tacular style!
Christmas Pals available Nov 1 - Dec 20
These festive Holiday handmade cookies are a classic addition to your holiday cookie tray! These appetizing royal icing decorated cookies also make great stocking staffers, classroom gifts, or tree ornaments. We have offered two different Christmas themed cookie sets, so choose either our Gingerbread boy cookie pals with Santa hats or our assorted pack of cookies with snowmen, Santa's, angels and Christmas bears. Both sets contain chocolate and vanilla sugar cookies and contain 12 cookies per case. Happy Holidays!
See flyer - Print or Download
Flyer was updated January 2016