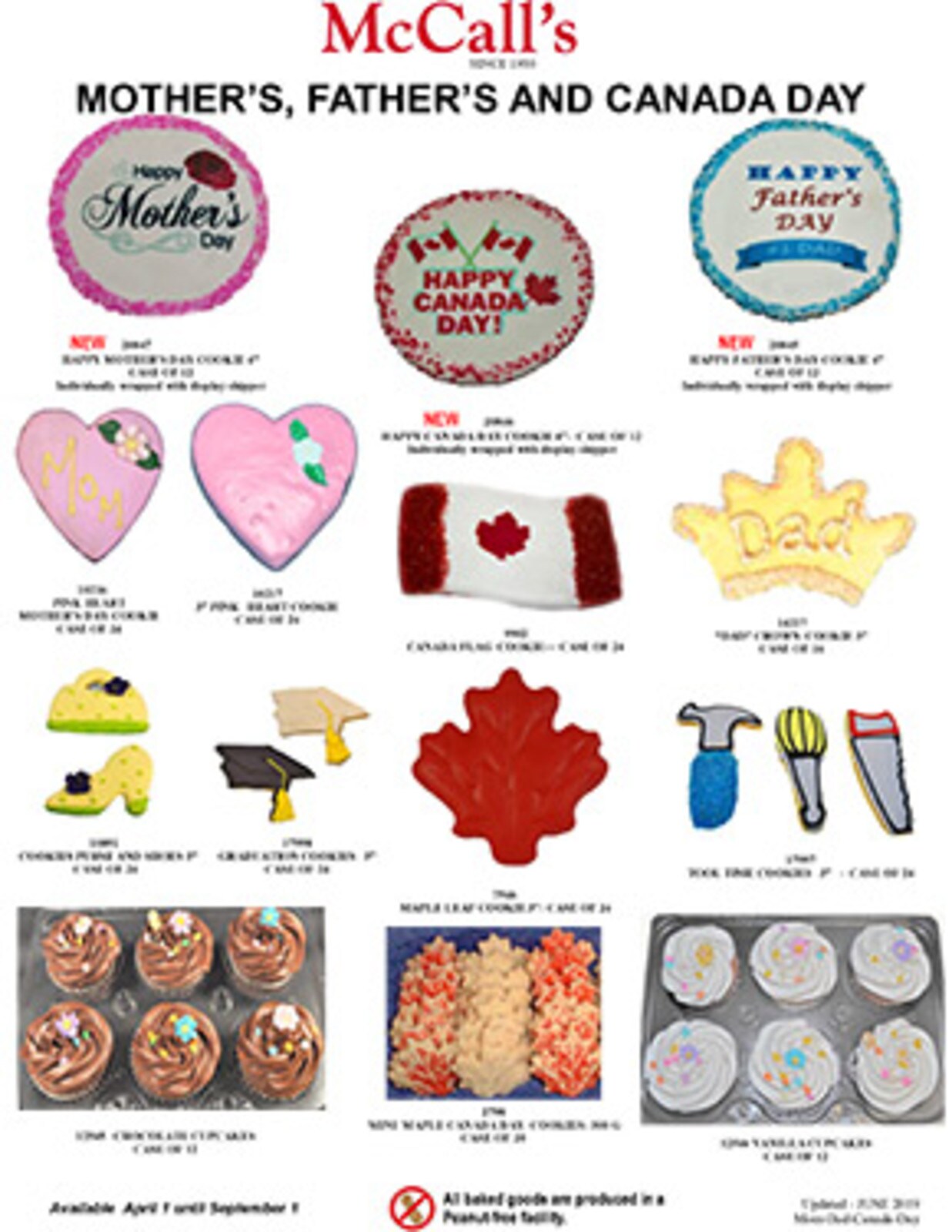 Mom / Dad / Canada Day
Available Easter - Jun 25
Want to say Happy Mother's or Happy Father's Day in a special way? What better way to show Mother's and Father's some love, then serving them with some sweet treats such as our McCall's cakes, cupcakes, or cookies? You will find the perfect treat here guaranteed! With a choice of our gourmet chocolate or white chocolate truffle, caramel swirl cakes, or our beautifully hand cut and decorated cookies to serve, the choice is yours!
Show your proud to be Canadian by serving up these hand made Canadian Maple Leaf cookies and or Canadian Flag cookies at your get together! They are sure to wow! all your party guests!
Hosting a Graduation Party? Earn an A+ with your graduation party guests as you serve up these tasty graduation hats at your event! Guaranteed to be a crowd pleaser! Order yours day.
See flyer - Print or Download
Flyer was updated June 2019