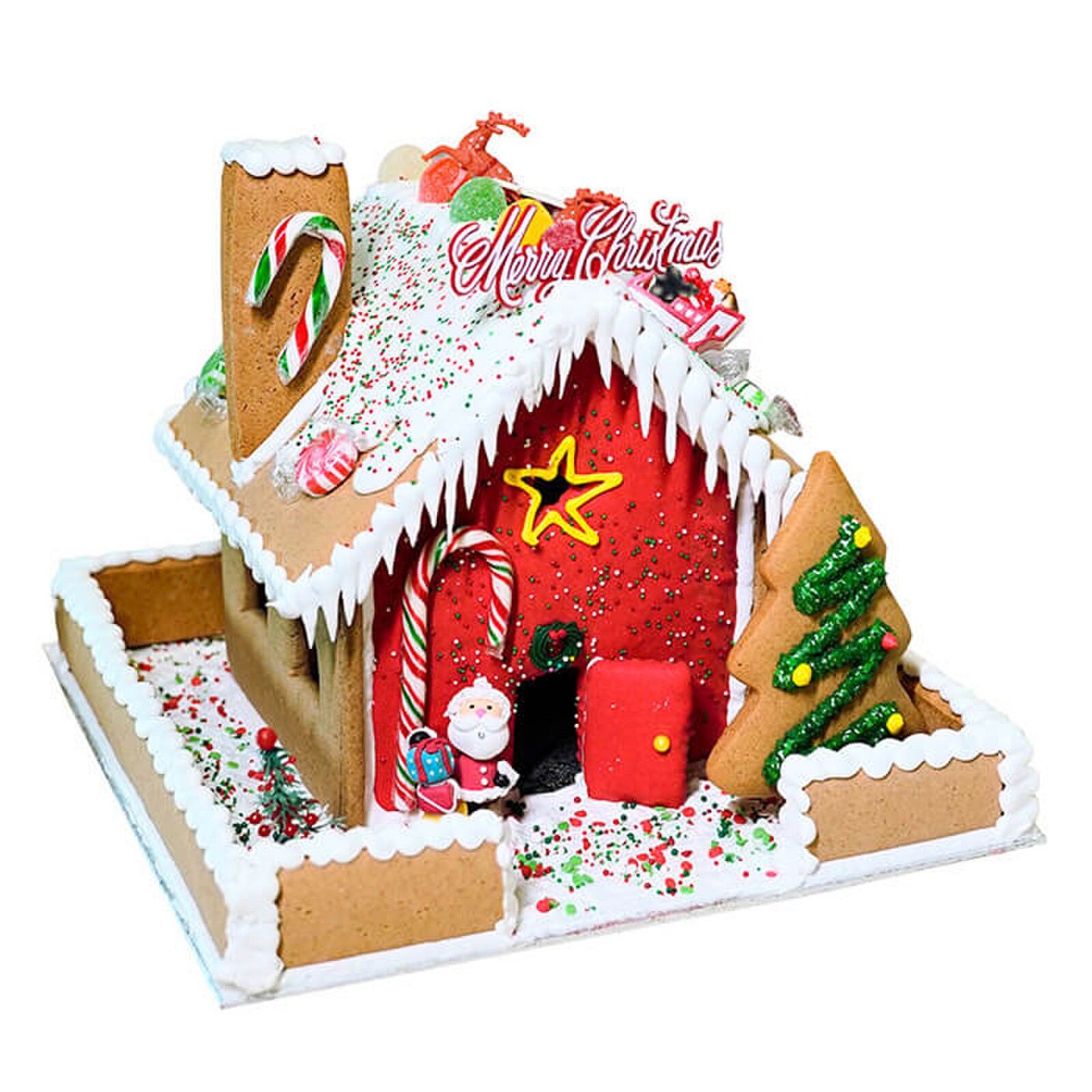 Gingerbread House 10" Deluxe Decorated
Item #: 7160
A time honored tradition.

This finished gingerbread house made from the McCall's Gingerbread Recipe stands 10" tall is 8" wide and 8" deep and sits on a 12" square board. Wrapped in clear cello making this the perfect gift or centerpiece.

The McCall"s Gingerbread recipe was brought over by Meta McCall in 1956 from her parents bakery in Denmark. This time honored recipe has never been changed.
Price: $65.99