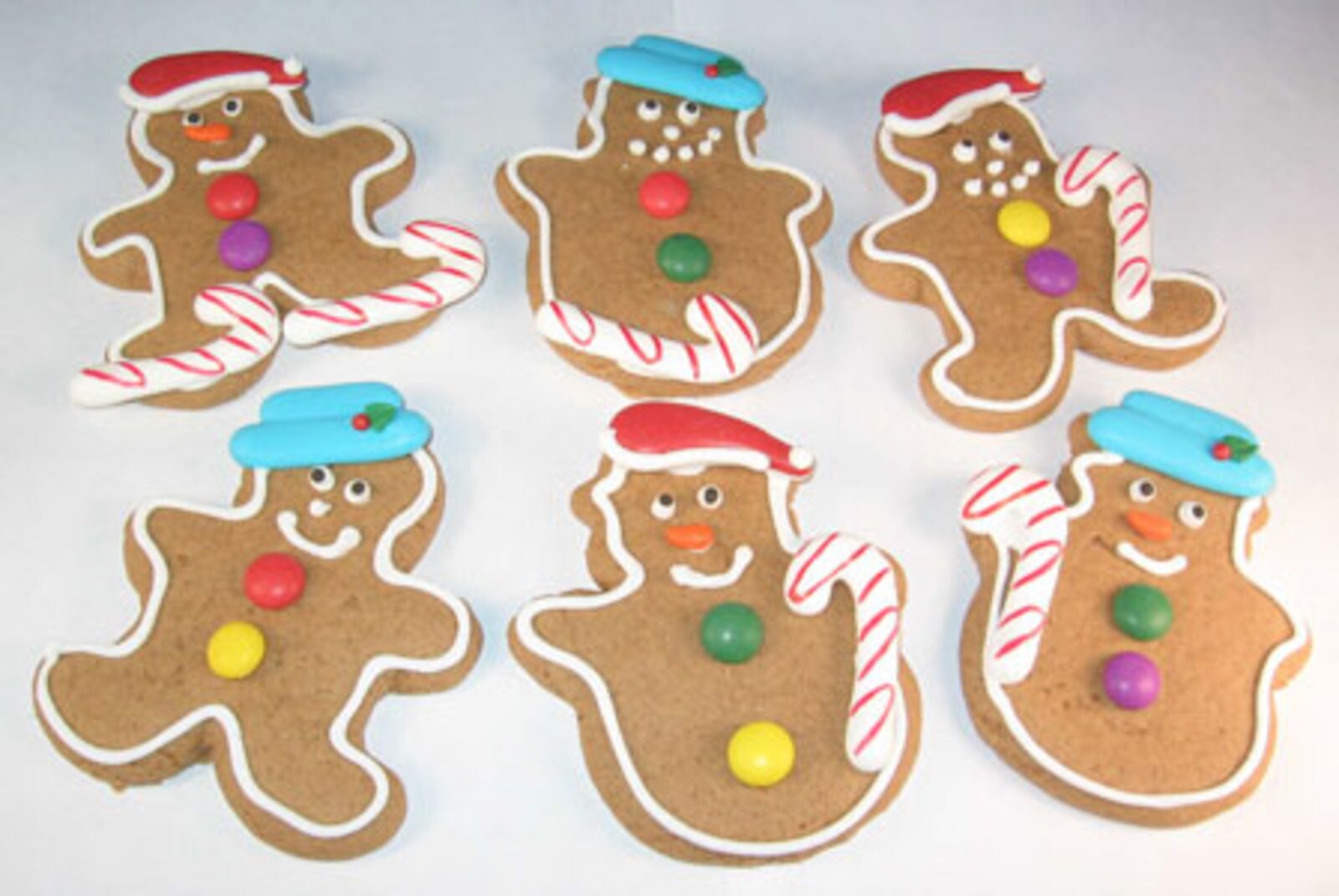 McCall's Festive Fun Decorating Kit
Item #: 12769
These 6 pre-baked 3" cookies are ready to decorate making this a cookie kit a holiday favorite.

One Cookie Kit Includes:
3 gingerbread boys cookies
3 snowman cookies (vanilla)
6 icing decorations sets
icing bag and instruction sheet

Finished product shown

The McCall"s Gingerbread recipe was brought over by Meta McCall in 1956 from her parents bakery in Denmark. This time honored recipe has never been changed.


Price: $6.99