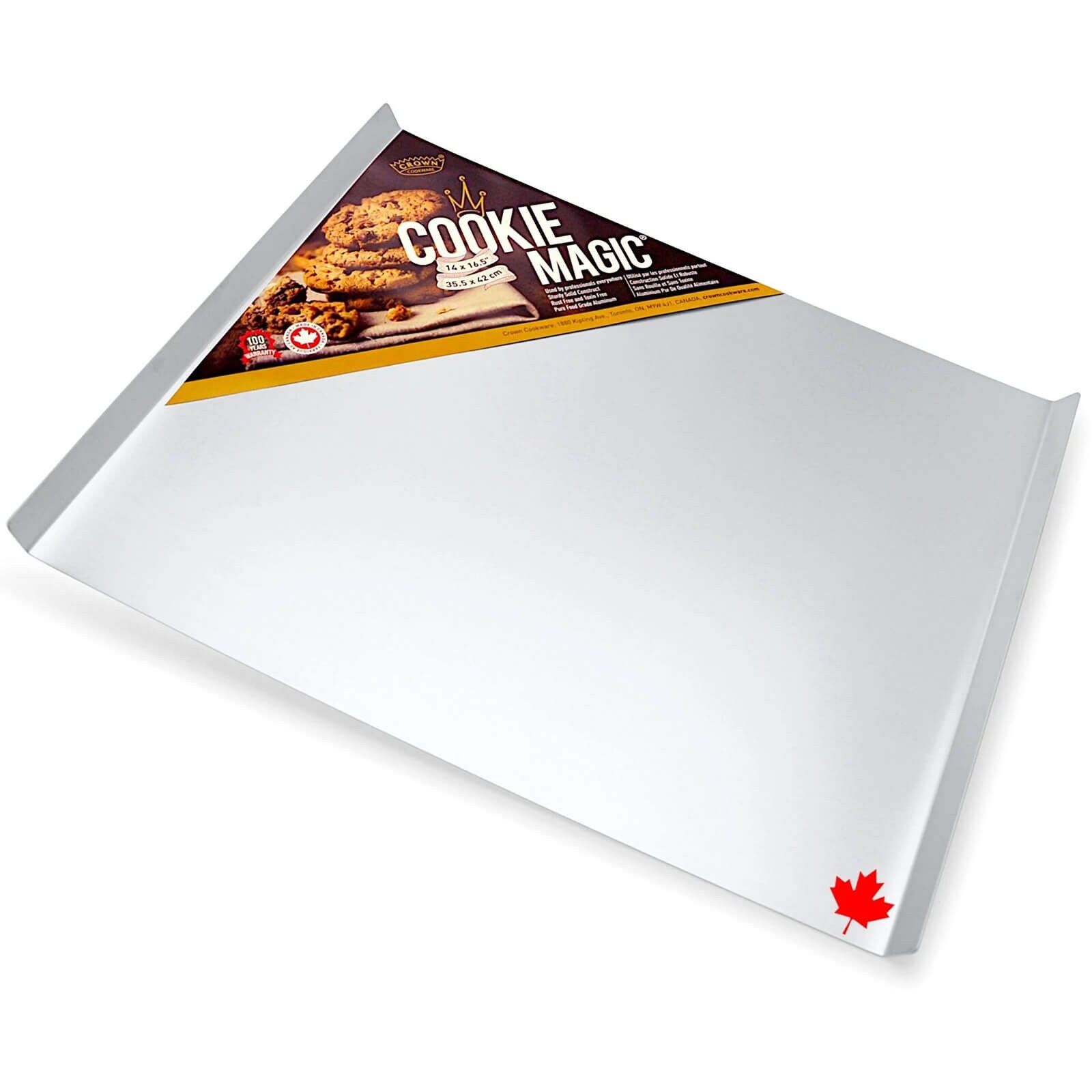 Cookie Sheet 14" X 16"
Item #: 531
This is called a magic cookie sheet because it heats evenly and provides a great non-stick surface so your cookies come out perfect every time.

This sheet measures 14 inches by 16 inches.

Crown Cookware is a Canadian company that remains family owned and is well known for creating some of the very best quality bakeware. They work exclusively with food-grade products and virgin aluminum and their pans are designed for the professional baker.
Price: $17.59
Currently Out of Stock