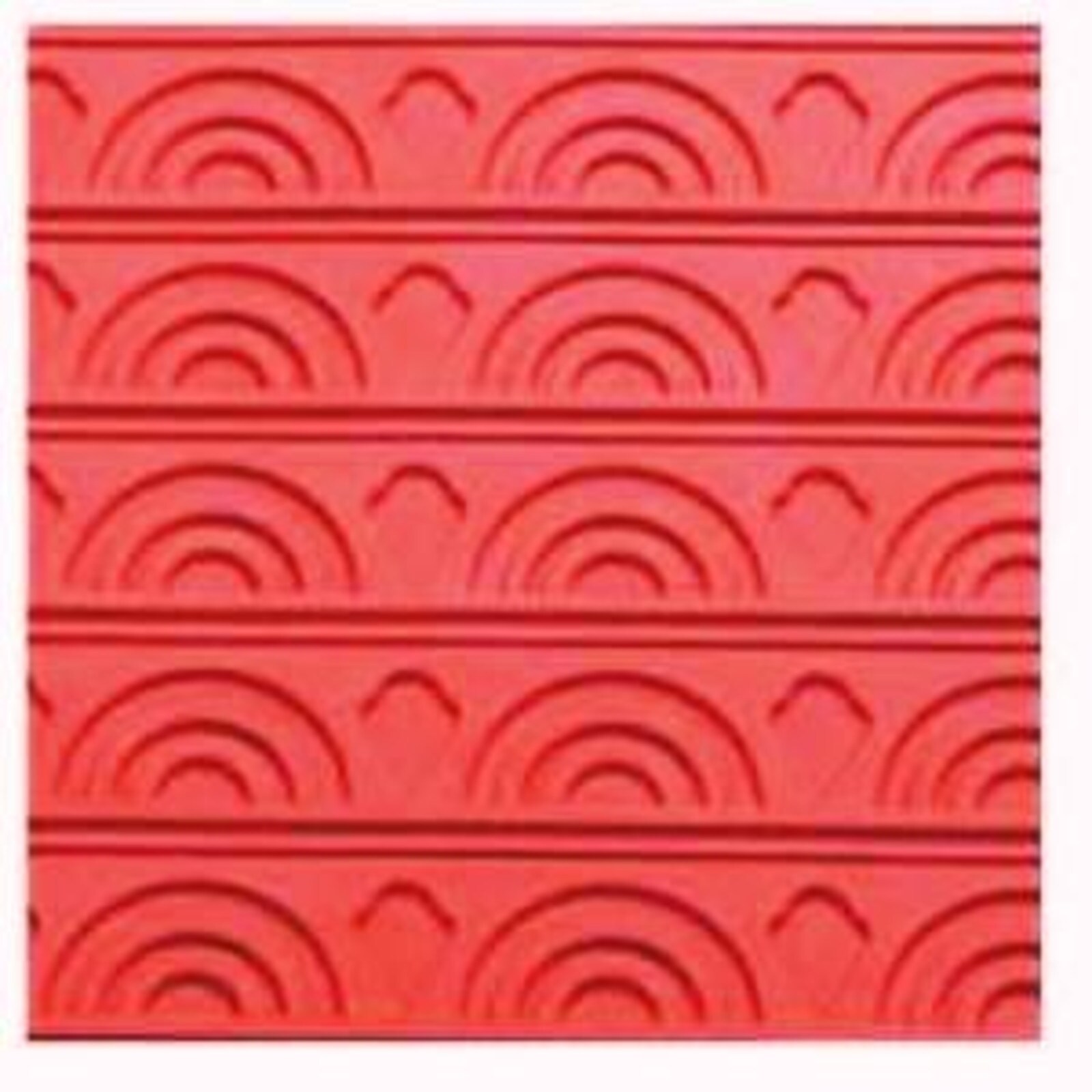 Silicone Relief Mat - Rainbow & Drop
Item #: 20258 - C
This silicone non-stick relief mat is used for producing joconde sponge cake layers with a raised relief pattern of a rainbow and drop. Joconde sponge can be used as the outside side layer or top layer of a cake, mousse or cheesecake.
100% Food-safe Silicone
Flexible non-stick food quality silicone for easy removal without prior greasing.
Extremely durable, odorless, hygienic, and is dishwasher safe.
Usable from -76°F to 445°F (-60°C to 230°C)
Mat Size : Length 21 1/2" x Width 14" x Height 5/16"
Registered Design by Martellato
Made in Italy
See Recipe for Relief Mats and Grills
Price: $21.00