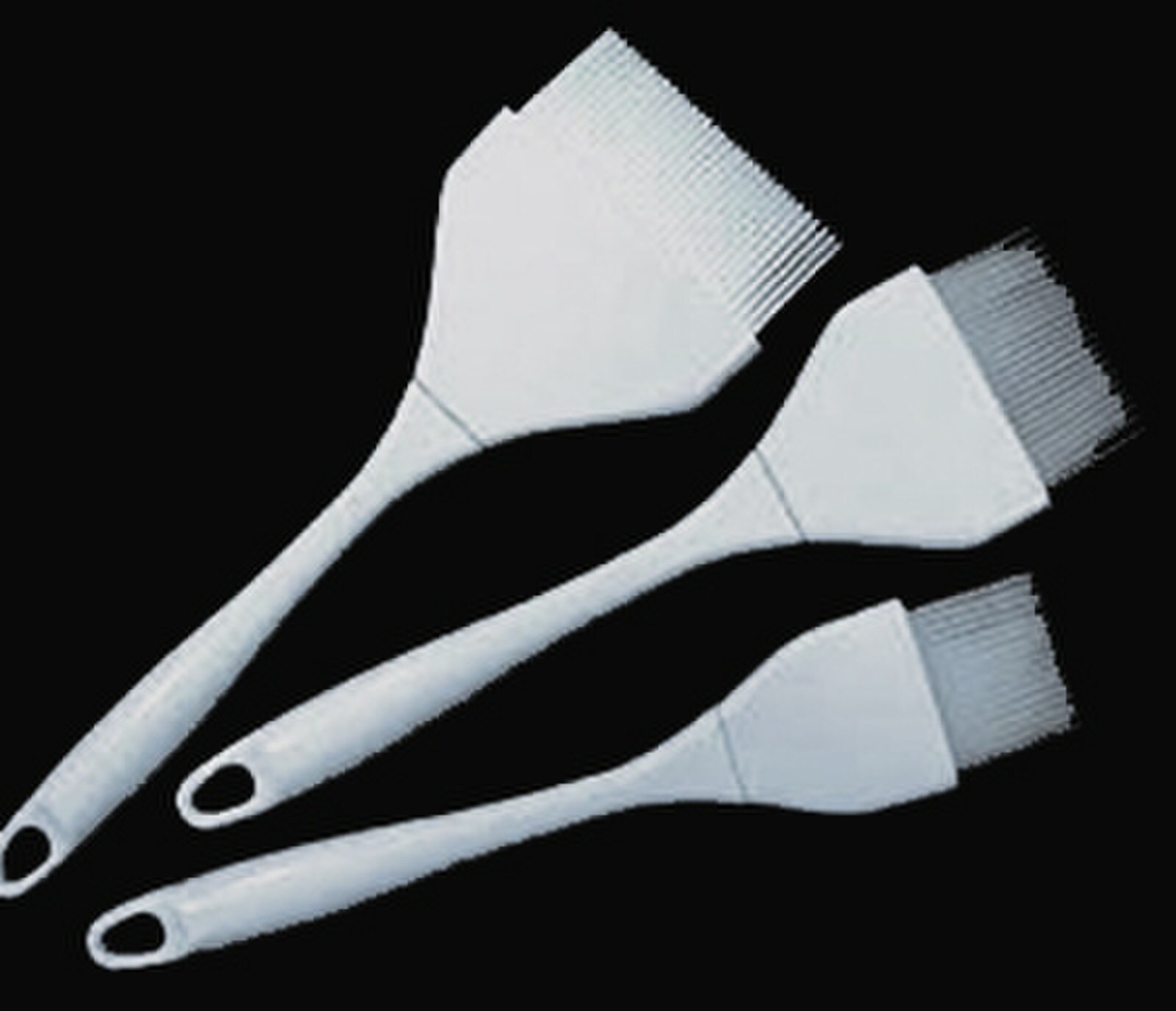 Silicone Pastry / Basting Brush 3 1/2"
Item #: 20387 - D
This silicone pastry basting brush is ideal for all your baking and cooking needs, Whethere you are egg white washing a loaf of bread, brushing a cookie or basting a turkey or BBQing. The silicone bristles work well with oil,
cream,
butter, eggs, gravies and are easy to clean. This product is dishwasher safe. The brush bristles are heat safe to
232°C or
450°F. Sold singly.
Size : Brush width 3 1/4" / 9.53 cm
Total length
10 3/4" / 27.31 cm
Price: $8.29
Currently Out of Stock