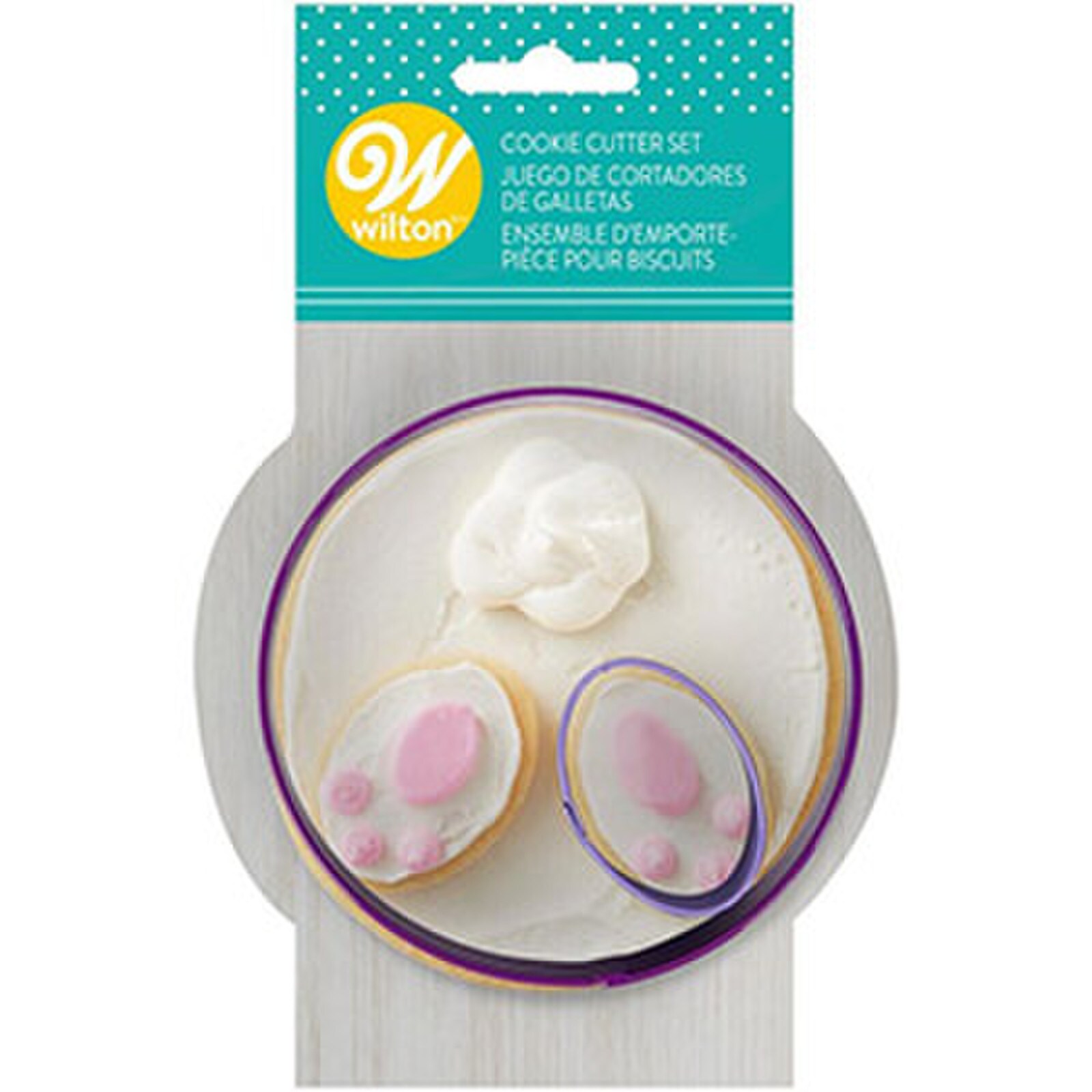 Bunny Bottom & Feet 2 Piece Cutter Set
Item #: 4756
Wilton # 2308-0-0082
It's ideal for brownies, sandwiches, sheet cakes cut-outs, cheeses, biscuits, crispy treats, fudge and much more. This 2 piece cookie cutter set includes a round cutter and an oval cutter. Perfect to use together as the bunnies bottom (round) with feet (oval). Recipe included. Hand wash and dry thoroughly before storing.

Size : Oval 1 5/8" / 4.13 cm, Round 3 5/8" / 9.21 cm

Care : Before first and after each use, hand wash in warm soapy water. Rinse and dry thoroughly with a soft cloth before storing.
Price: $3.39