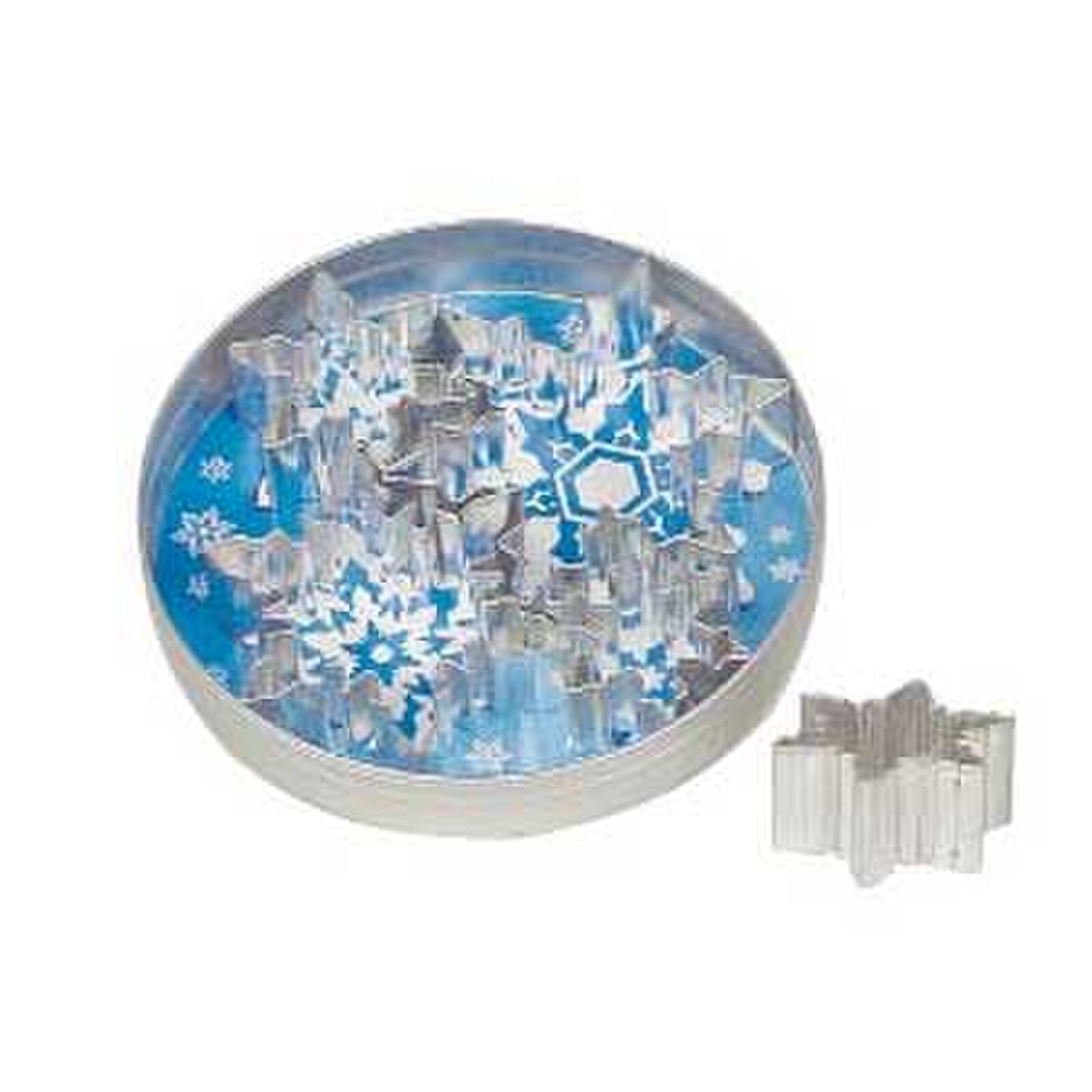 Snowflake Cutter 5 Piece Set - Foxrun
Item #: 5307 - D
This 5 piece snowflake cutter set is able to work with almost any medium ranging from your traditional cookie mix to gum paste, play dough, fondant and many others. Use to cut shapes for your brownies, tea biscuits or sweet treats. Sold in a round storage tin.
Size : 1 1/4" to 3" / 3.81 cm to 7.62 cm
Wash and dry thoroughly before storing. Not recommend for the dish washer.
Fun trick : Make linzer cookies by cutting 2 snowflakes the same size and taking a smaller snowflake and cut out the center of one of the large snowflakes. Fill with jam or icing and voila you have a snowflake linzer cookie.
Price: $22.79
Currently Out of Stock