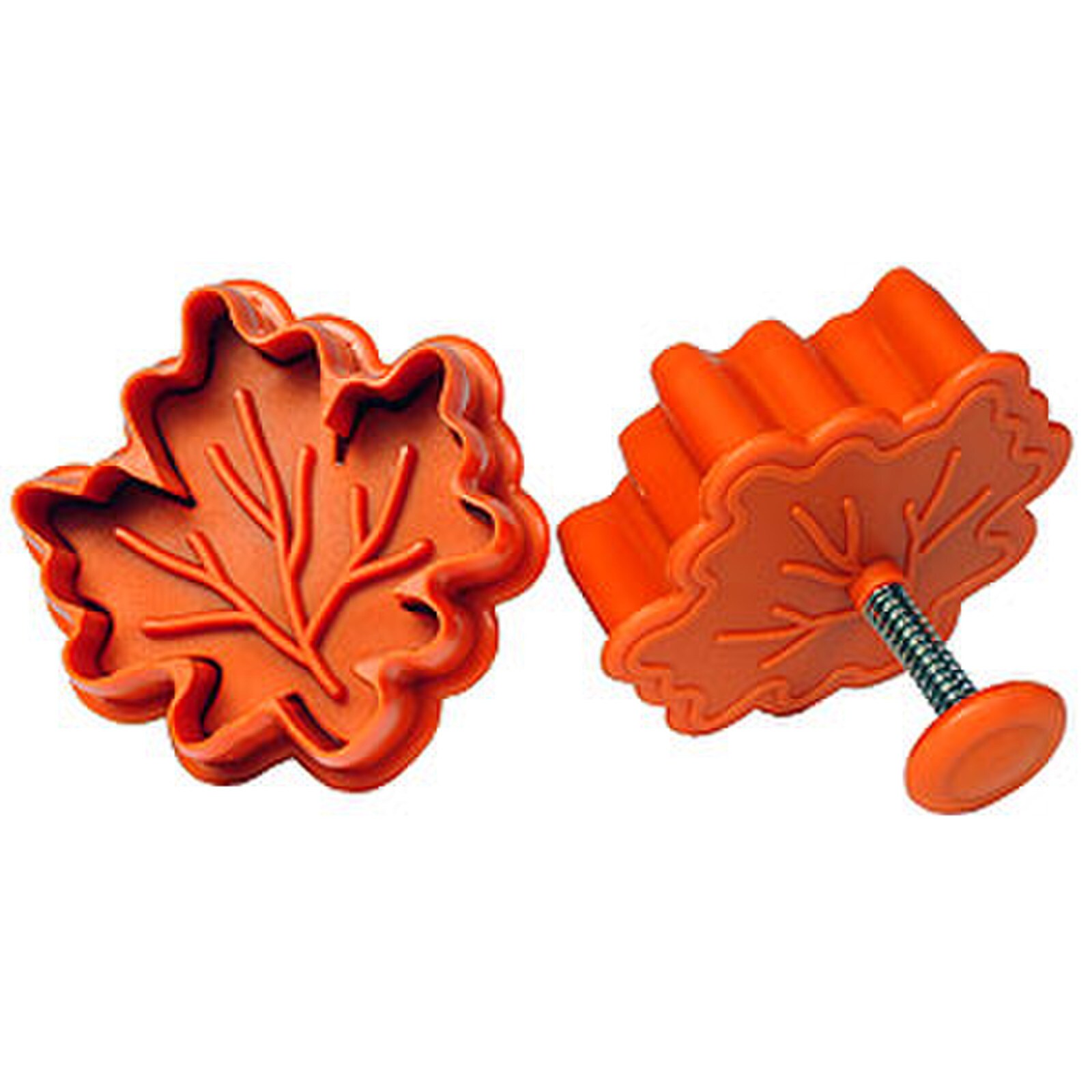 Canadian Maple Leaf Stamper Cutter 2"
Item #: 4186
This Maple Leaf pastry and cookie stamper cutter is able to work with almost any medium ranging from cookie dough to gum paste, fondant and many others. Cut the dough, then press plunger to imprint Maple Leaf design.

Size : 2"

Hand wash and dry thoroughly before storing.
Not recommended for the dishwasher.

Price: $3.69