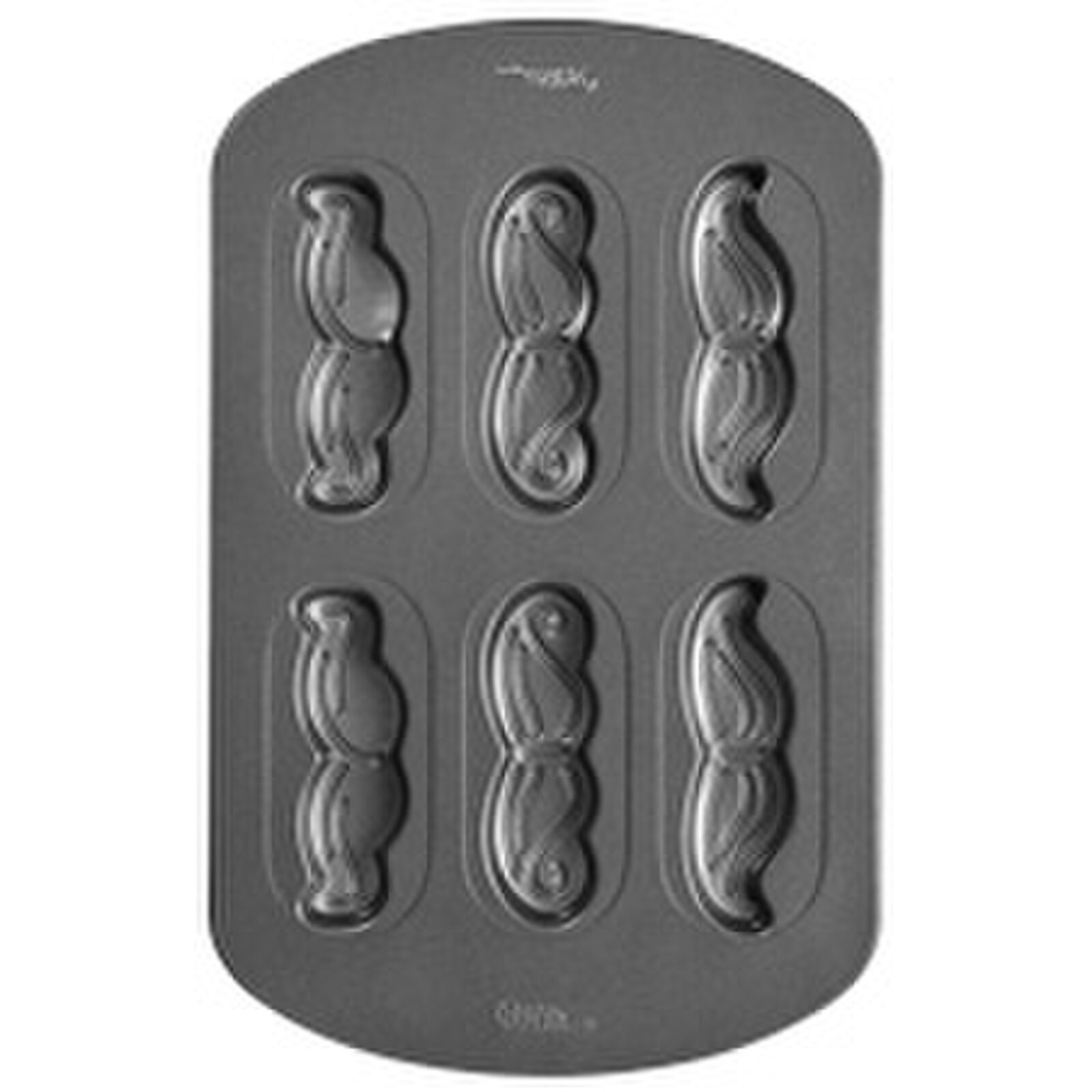 Wilton Mustache Cookie Pan - 3 Designs - 6 Cavities
Item #: 1136
Wilton # 2105-2698
Make perfectly shaped mustache cookies every time! Just press dough into shaped cavities and bake.
The six-cavity pan includes three mustache styles — the handlebar with its bushy center and curled-up ends, the Pancho Villa with its down turned ends, and the slimmer chevron style.
Non-stick for easy release and clean up. Recipe included on pan label.
Size : Approximately 4" / 10 cm in length
Price: $9.79