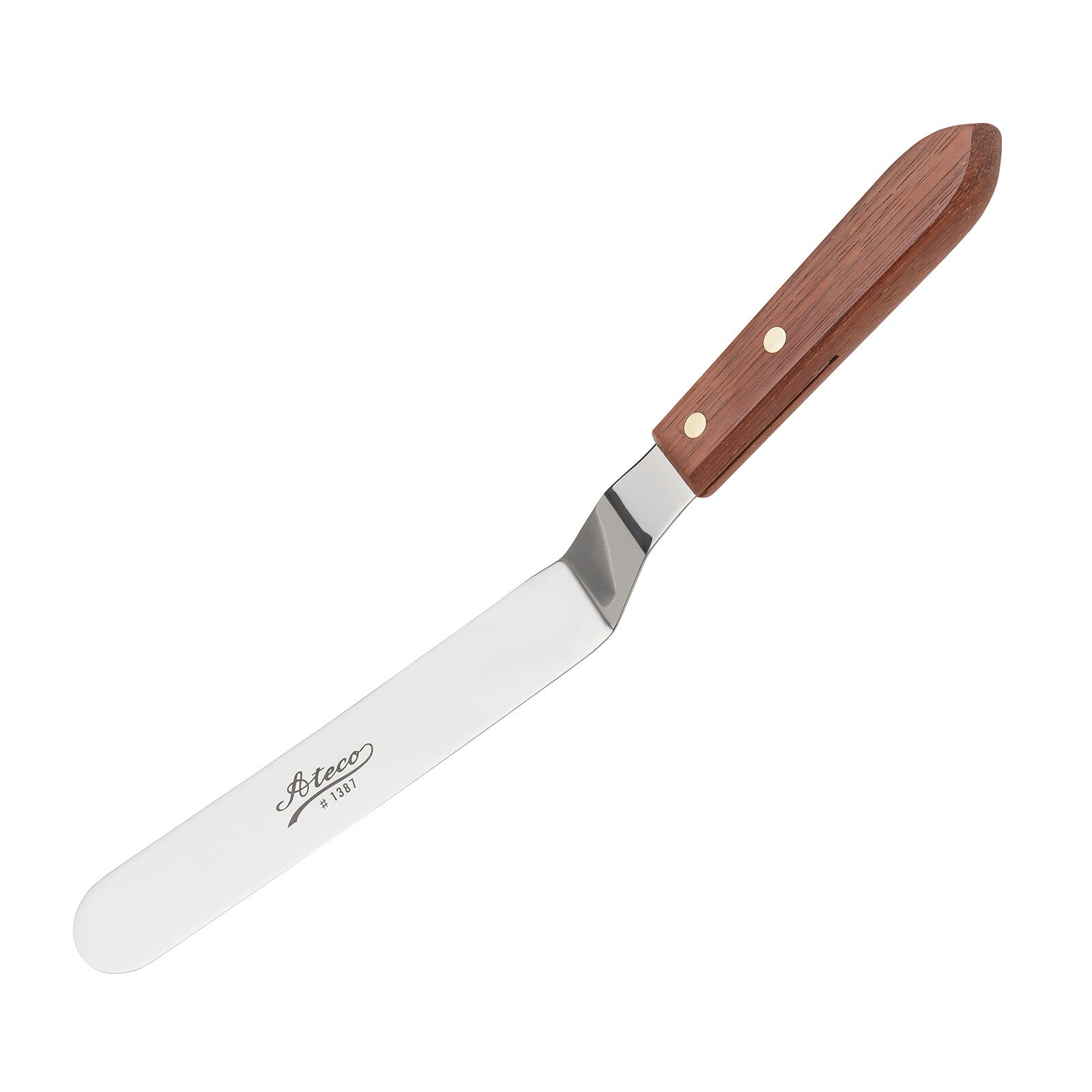 Medium Offset Spatula 7 5/8" Stainless Steel
Item #: 357
ATECO # 1387
Features a natural wooden handle and a blade that is tapered ground for even flexibility. This spatula is the perfect tool for icing, decorating, and smoothing cakes, pastries, and more. The offset design helps keep your hands clean and clear of frosting. We recommend to hand wash and dry after each use to preserve quality.

Made of Stainless steel

Size
Blade Length 7 5/8" / 19.4 cm
Width 1 1/4" / 3.2 cm
Overall Length 13" / 33 cm

Made in Japan.
Price: $13.69