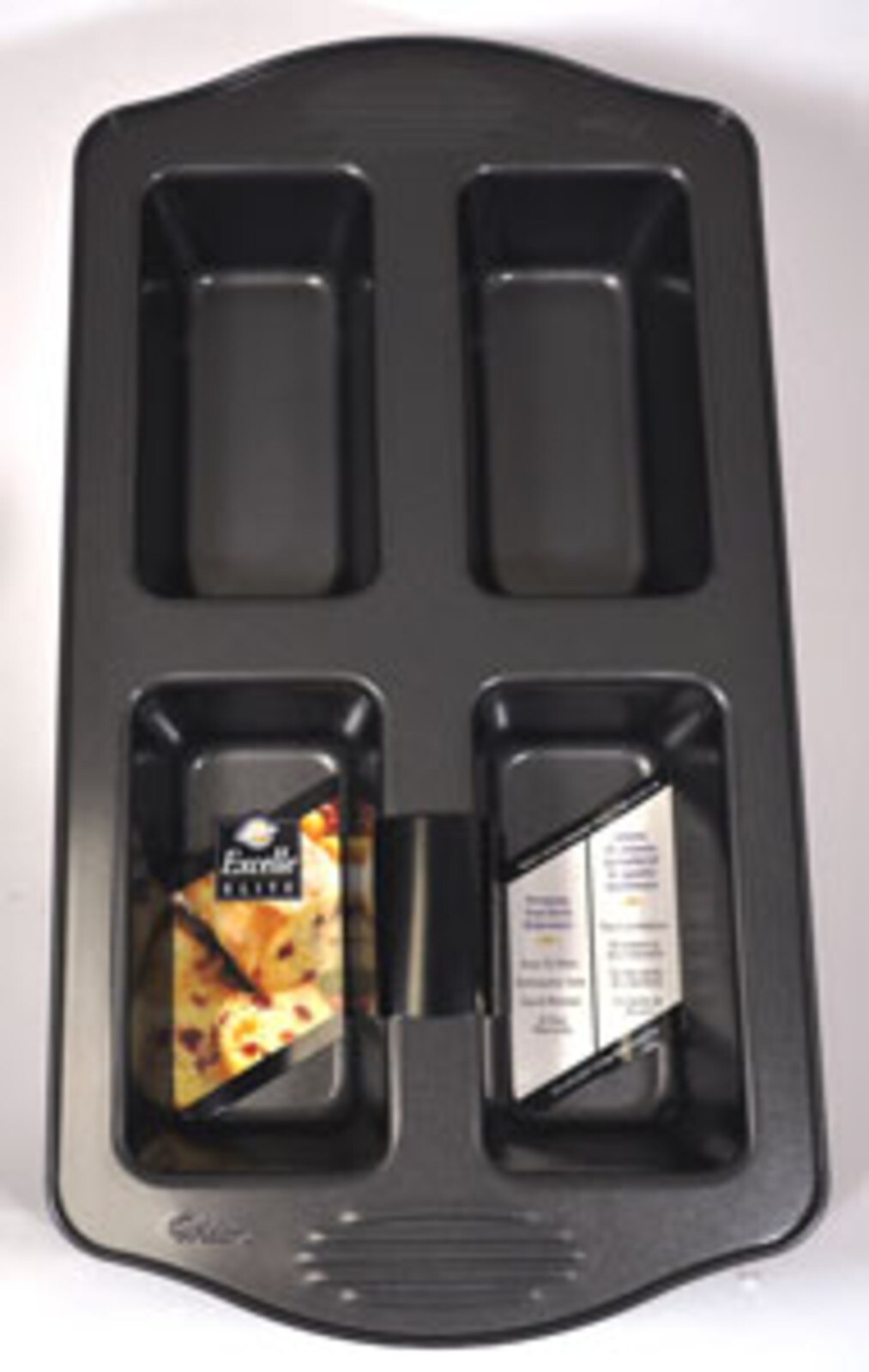 Wilton Non-stick Mini Loaf Excelle Pan - 4 Cavities
Item #: 933
Wilton # 2105-444
Wilton Mini Non-Stick Loaf Pan

Wilton has taken this non-stick pan to the next level. This professional weight pan with a thicker construction ensures the pan will not warp and will provide even heat distribution. dish washer safe. Limited lifetime warranty. Four cavities.

Size : 5 3/4" x 3" x 2 1/8"
Price: $19.19