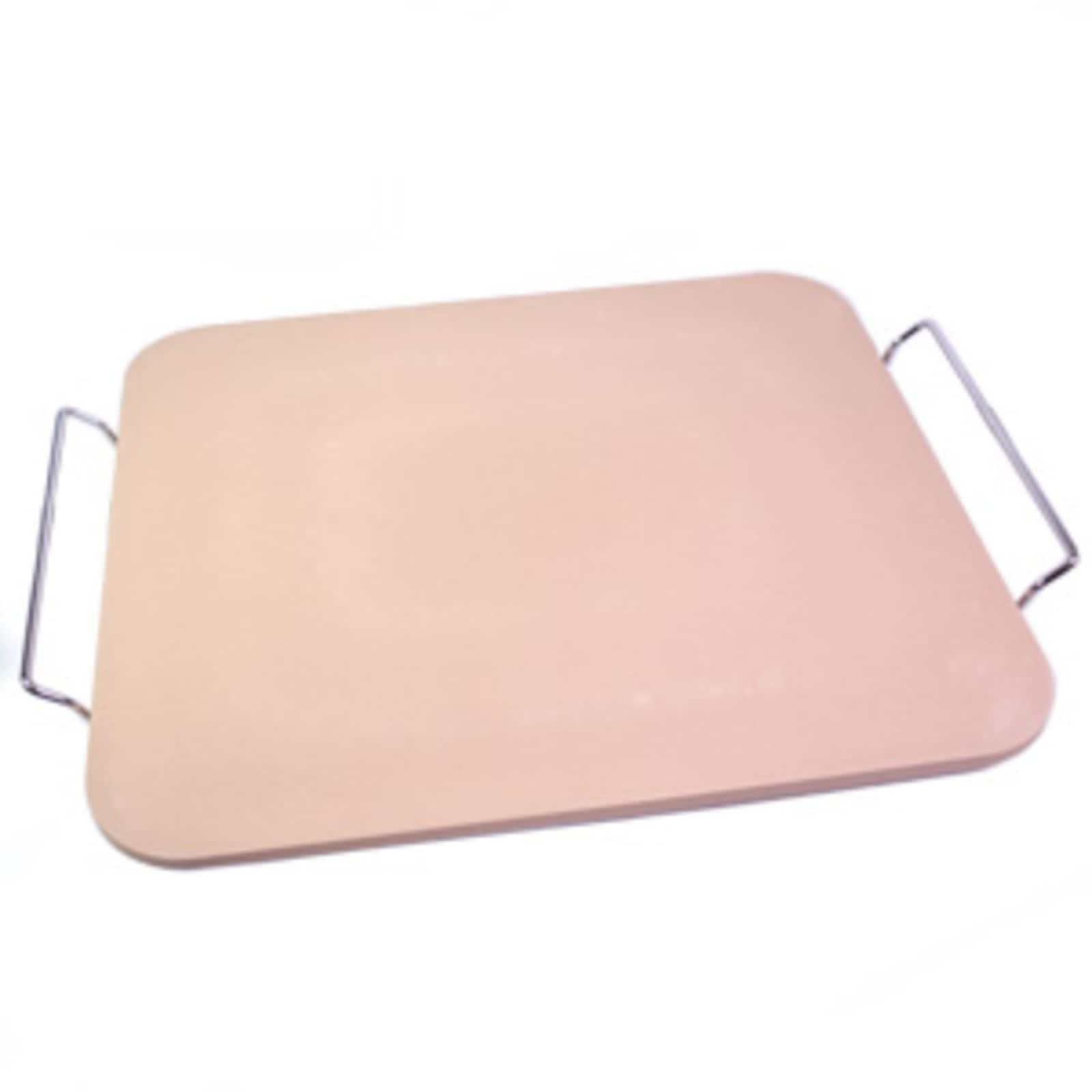 Baking Stone with Rack 14" x 16"
Item #: 4166
This baking stone creates a light crispy crust for both pizza and breads by absorbing the excess moisture and distributing the heat evenly and efficiently. Can also be used to bake cookies, biscuits, scones and rolls. Ideal for heating and re-heating home made or ready made frozen pizzas and dinner rolls. Includes a wire rack for carrying your product and stone to the table.
Always place baking stone in a cold oven and then preheat to 450°F / 230°C. Rinse in warm water after stone has completely cooled down. Do not use soap or detergents and never leave it soaking in water. Not recommended for the dishwasher.
Size : 14" x 16 " / 35.5 cm x 40.5 cm
Price: $33.79