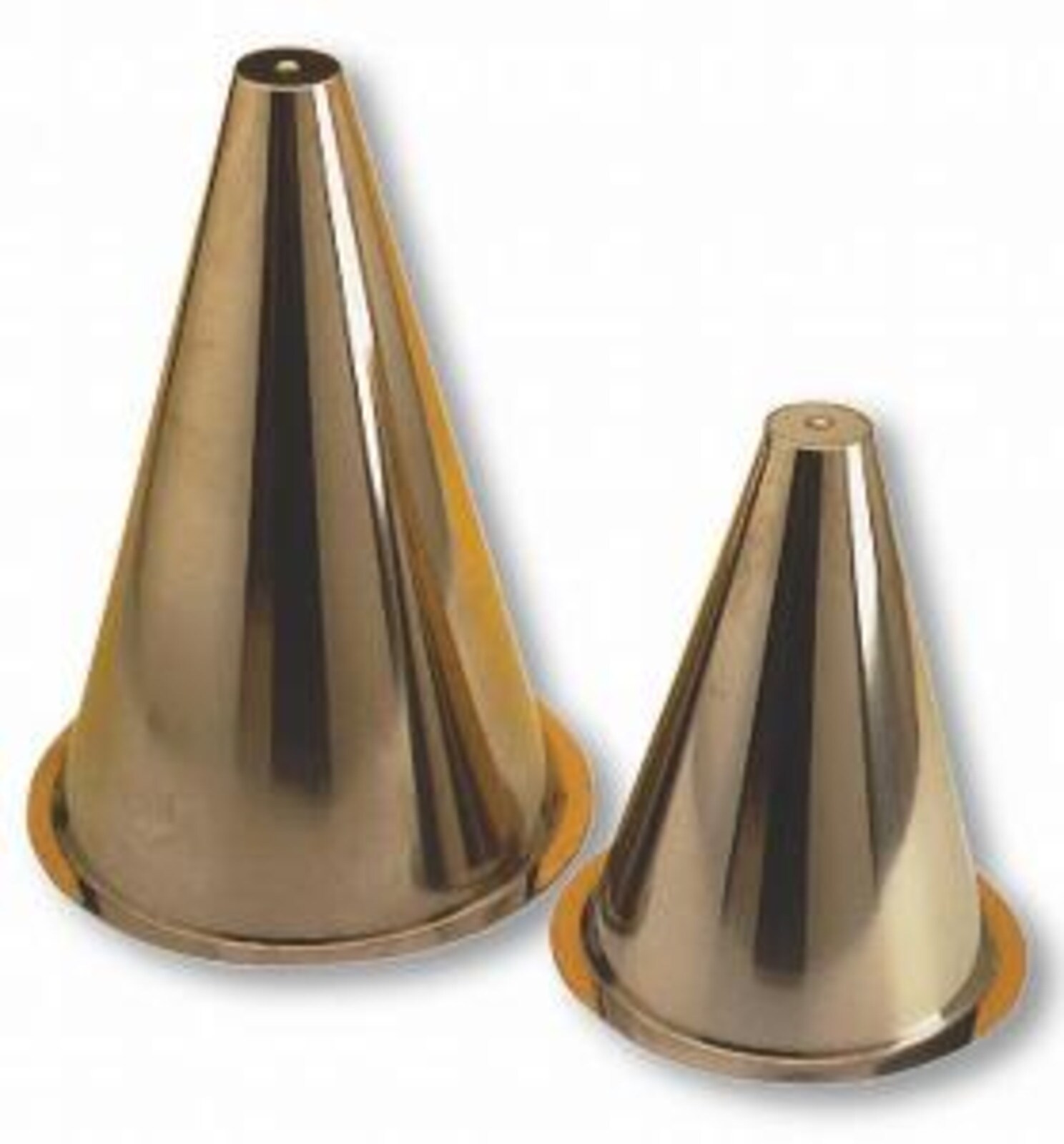 Stainless Steel Seamless Croquembouche Cone
Item #: 3721
A pastry cone for assembly of cream puff balls into a pyramid cone shape. This croquembouche is seamless and hollow and made of stainless steel. Instead of cream puff cone could also be used for macaroons.

Size : 19 5/8" height x 11 7/8" diameter

This product is available by special order only.
Price subject to change, please call for quote.
Special Order
Product is available by special order only Availability : 7 - 14 business days Please contact our order desk for pricing [email protected]