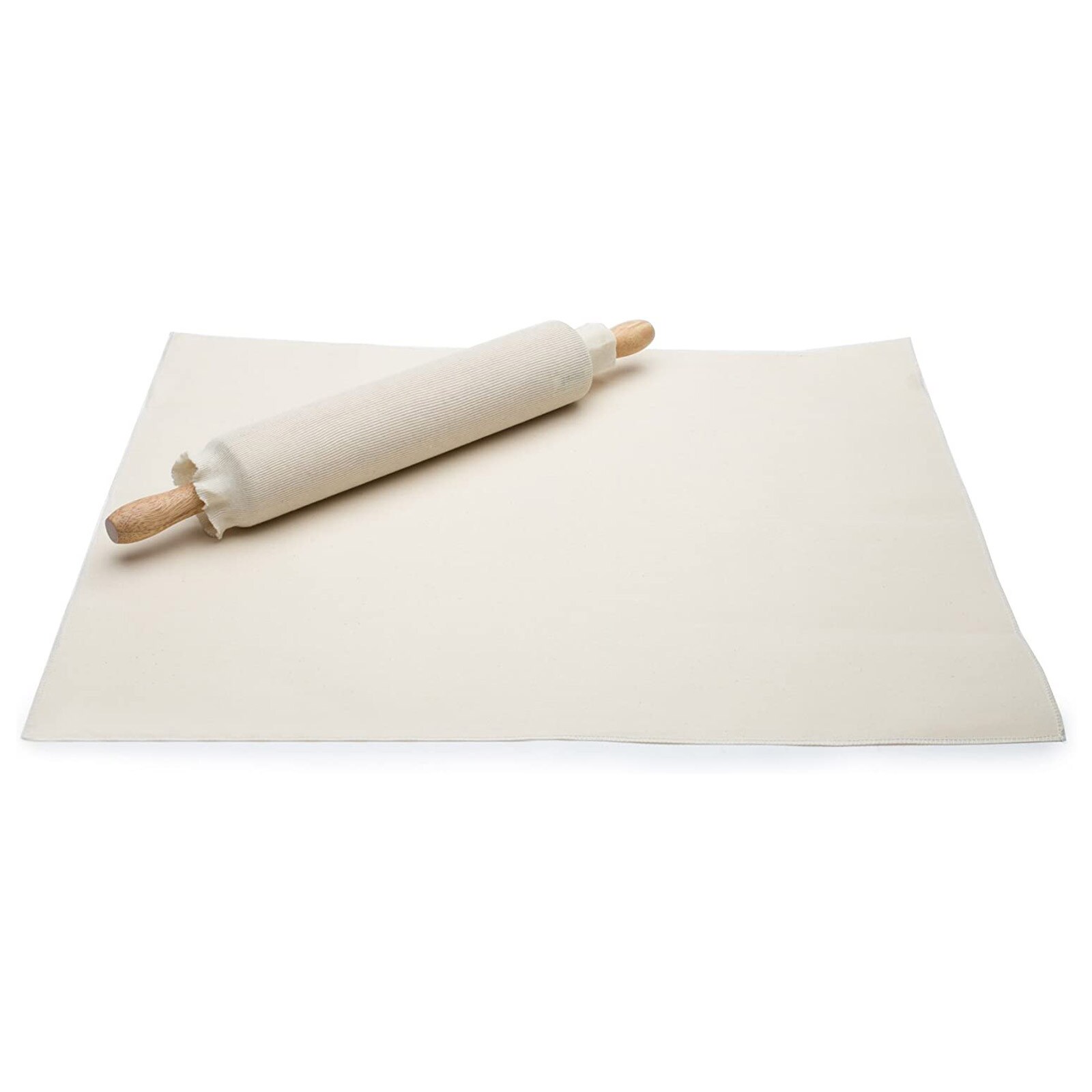 Pastry Cloth & Rolling Pin Cover Set
Item #: 213
If you roll out pie dough, cookie dough, pizza dough or noodles than this set is for you. This set includes one pastry cloth and one rolling pin cover to minimize sticking. Flour goes into the cloth not into the dough.
Made of 100% cotton.
Hand wash and dry thoroughly before storing.
Pastry Cloth Size : 23 1/2" / 59.7 cm x 19 1/2" / 49.53 cm
Rolling Pin Cover Size : 16" / 40.64 cm
Price: $15.89