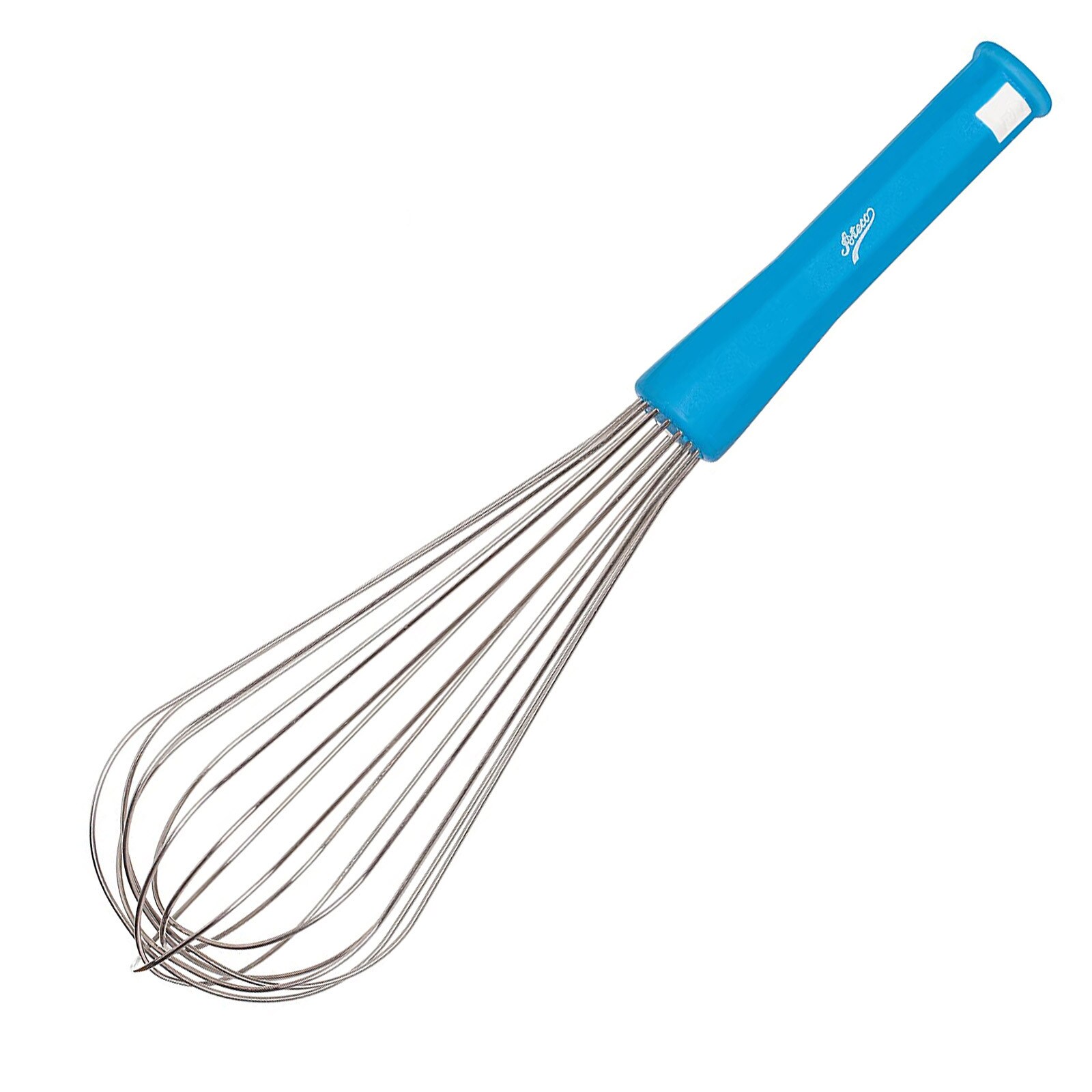 Professional Wire Whisk 11.8"
Item #: 9147
ATECO # 1830
For the professional pastry chef or the home baker Ateco has once again produced a top quality product. This commercial grade Balloon Whisk with it's comfortable non-slip blue handle and stainless steel wires makes blending dry or wet ingredients easy. Whether for mixing dry ingredients or for blending eggs, sauces, soups, creams, batters, puddings this whisk has a place in your kitchen. Dishwasher safe.

Handle made of PP and TPR Plastic.
Wire made of Stainless steel.

Size:
Overall Length 11 13/16" / 30 cm
Whisk 7 1/4" / 18.4 cm

Made in China.
Price: $23.79