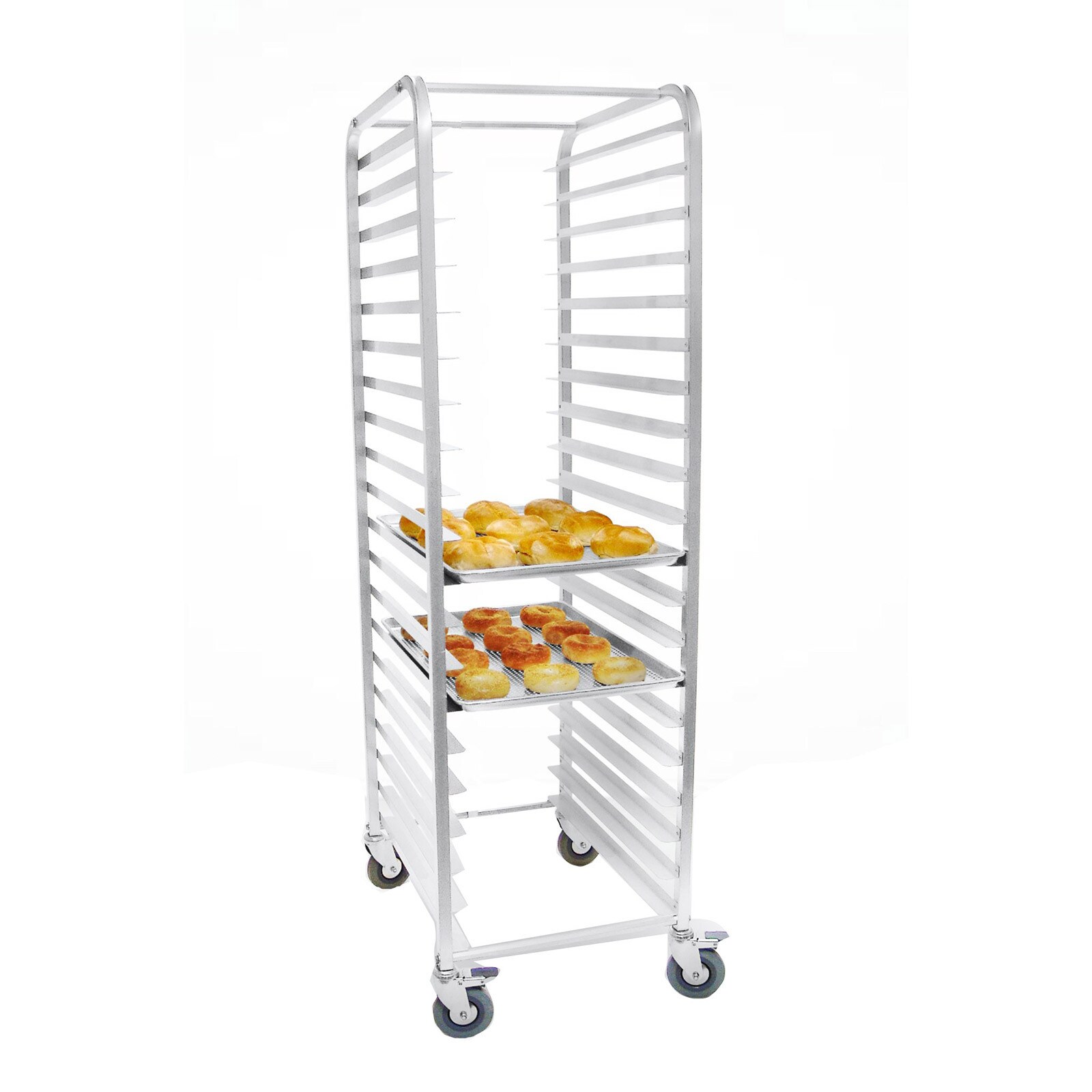 Aluminum Rack 20-Slide 15" X 21"
Item #: 20221
This 20 slide 15" x 21" aluminum riveted rack is perfect for going into ovens, proofers and freezers.
Easily move heavy loads around your facilities.
Maximum weight load is 200 pounds.


Crown riveted racks are made from high strength, heavy gauge aluminum. This combination of quality materials and riveted construction produces a product with superior performance.

Each slide is riveted to the frame forming a bond of melted metal that is unbeatable.
Round corners do not tear rack covers, saving you unnecessary expense
Round corners also offer maximum strength in rack design, because one piece of continuous tubing is incredibly stronger and more dependable than multiple-piece assembly. Single welded racks hold one pan per slide, inserted narrow side in (front load).

Riveted racks are shipped knockdown for freight efficiency but are quick and easy to assemble.

Made of Aluminum for strength, durability and mobility due to it's lightweight.

Welded racks also available, call for details.

Rack does not qualify for free shipping.
Special Order
Product is available by special order only. Availability : 1 - 2 weeks if in stock by supplier. Please contact our order desk.
Email : [email protected]