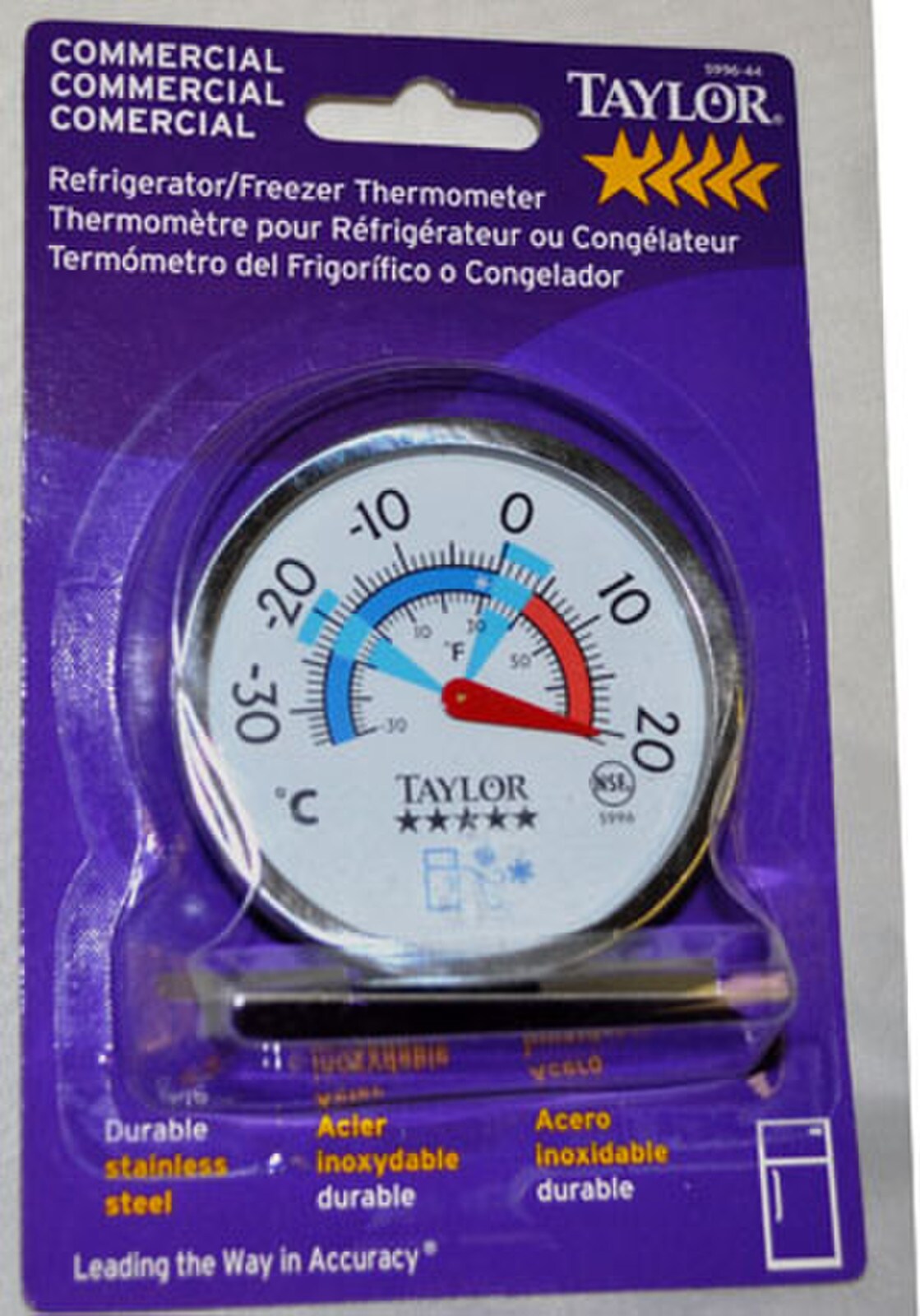 Thermometer Taylor Pro Fridge/Freezer Dial 3"
Item #: 8279
Taylor Pro Refrigerator or Freezer Dial Thermometer
Avoid food spoilage. A refrigerator or freezer thermometer is essential to good health and good eating. Keep one in your refrigerator and freezer at all times and check it at frequent intervals to warn you of improper operation of the unit.
This Taylor Thermometer Features:
Accurate from -30

°

to 70

°F

/ -30

°C

to 20

°C

Safe temperature zone indicators
Easy to read 3" dial
Durable stainless steel
Glass lens and red pointer
Hangs or stands
NSF Listed
One Year Limited Warranty
Price: $6.59