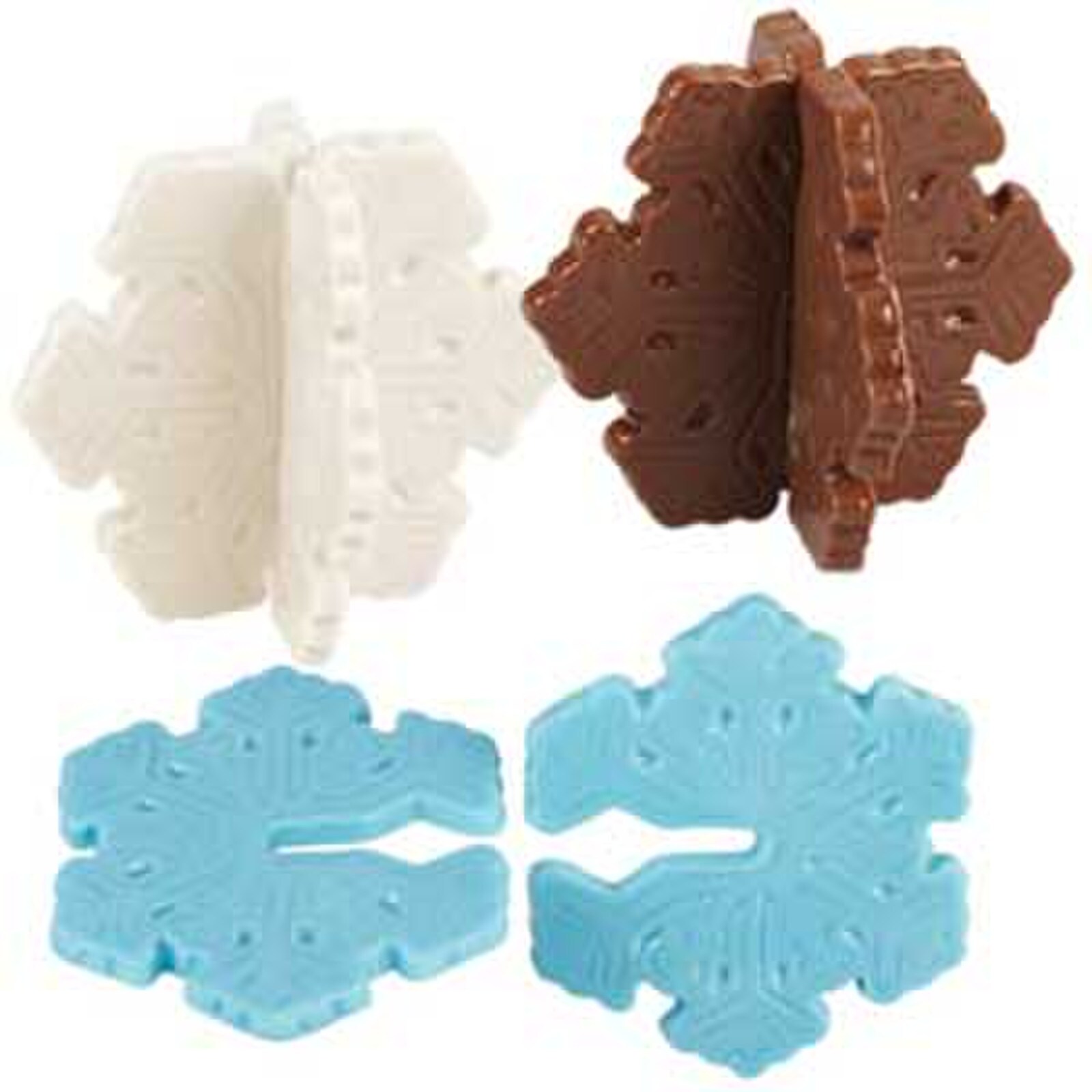 Mold - 3D Wilton Snowflake Mold
Item #: 1132 - D
Wilton # 2115-0021
Easy to mold, fun to eat. The fun way to make winter manageable. Place on top of a cupcake or in place of flowers on a cake.
1 design, 6 cavities.
MOLD DETAILS:
This mold works with: Chocolate, Low Temp M&P Soap, Plaster, Butters, Cremes, Ice and mostly any other low temp molding. Can also be used to mold fondant, gum paste and sugar.
These molds are not dishwasher safe, nor are they to be used for hard candy molding.
Maximum temperature is 165 degrees
Item Material : Clear FDA approved food grade plastic
Price: $2.79