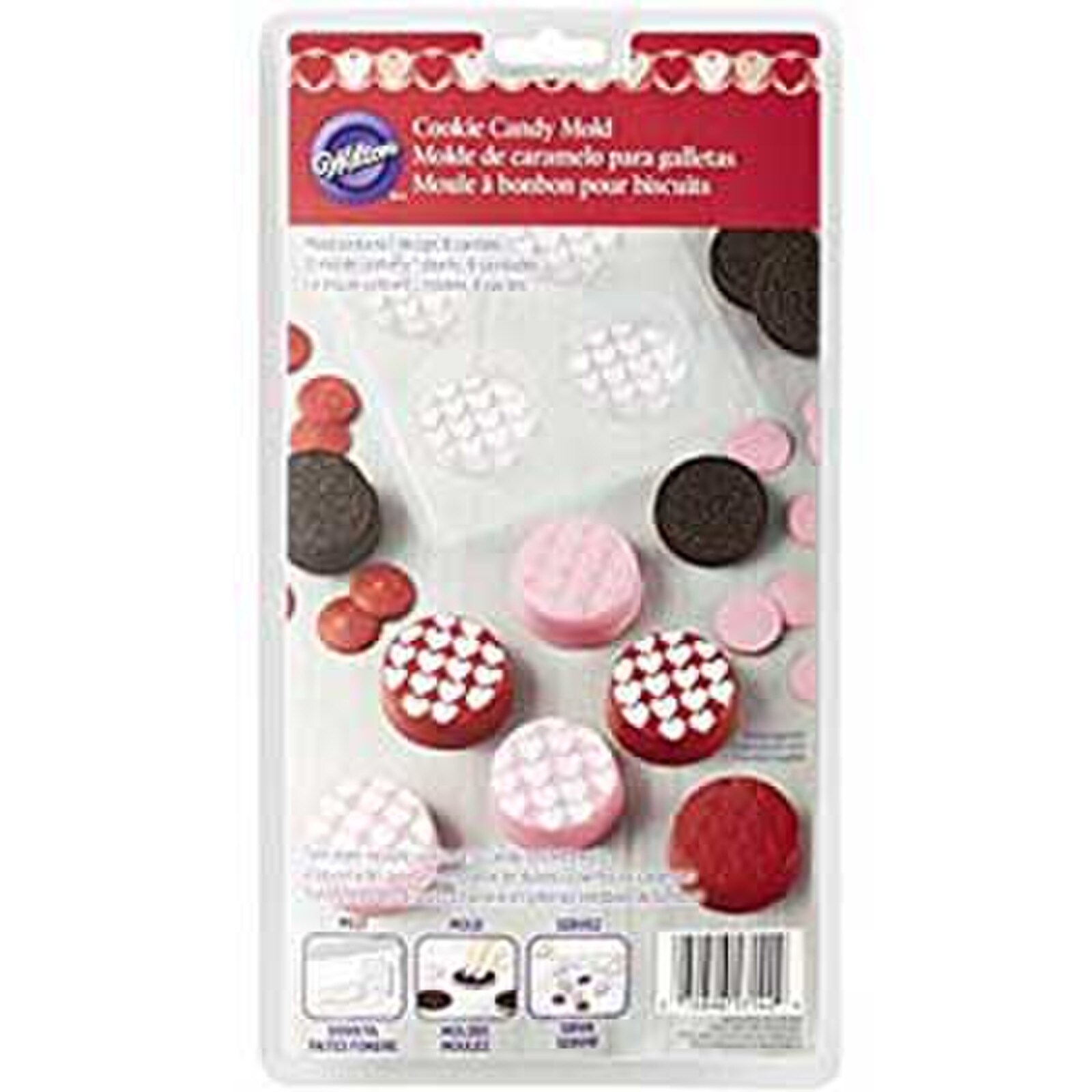 Cookie Mold Embossed Hearts 2"
Item #: 1183
Wilton # 2115-2134
Turn store-bought cookies into candy-coated treats! With this Cookie Candy Molds and easy melts chocolate, it's a breeze to add a great tasting and colorful candy design to your favorite cookies. Just brush colored candy details in the mold, let set, then add more melted candy and position your cookies in the mold. Great for sandwich cream cookies or any round cookie 2" diameter or less. 1 designs, 6 cavities.
MOLD DETAILS:
This mold works with: Chocolate, Low Temp M&P Soap, Plaster, Butters, Cremes, Ice and mostly any other low temp molding. Can also be used to mold fondant, gum paste and sugar.
These molds are not dishwasher safe, nor are they to be used for hard candy molding.
Maximum temperature is 165 degrees
Item Material: Clear FDA approved food grade plastic
Price: $2.19