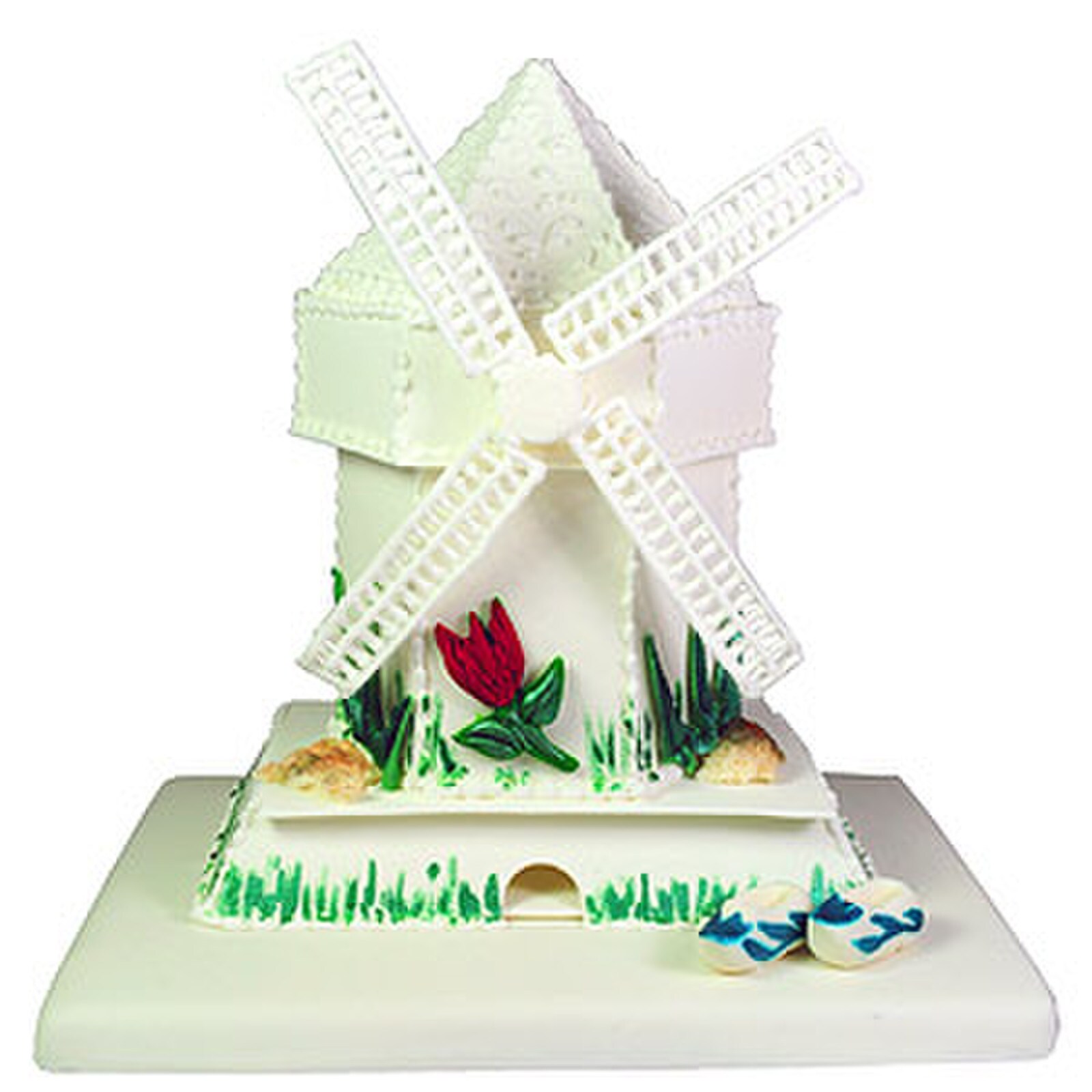 Road Trip to Holland - New
Class #: 623
When:
6:30 pm - 9:30 pm
Wednesday
Leave your passport and suitcases behind for this three night class. In this class students will construct a unique 3D Pastillage windmill with a rotating sail adorned with a quick tulip and a pair of custom made Dutch Klompens.
Tools Required:
7" or 9" non-stick rolling pin, small ruler 6", paring knife, small pizza cutter, tips: 2,3,4,12, 1" heart shape cookie cutter, #3 round brush, new emery board, 2 in 1 tool, pen/pencil, apron, tea towel, note book.
Prerequisite:
Knowledge of piping.
Three, 3 hour classes
Please complete one registration per person, per transaction.
If you are booking a class for more than one person, please complete a separate registration in order for us to track student enrollment.
Please register 7 days prior to starting date to allow for preparation of class materials.
By making a payment on this class you confirm that you agree to our
class policies
.
Location:
3810 Bloor Street West
Etobicoke, ON, M9B 6C2
MAP
Class is not running this semester