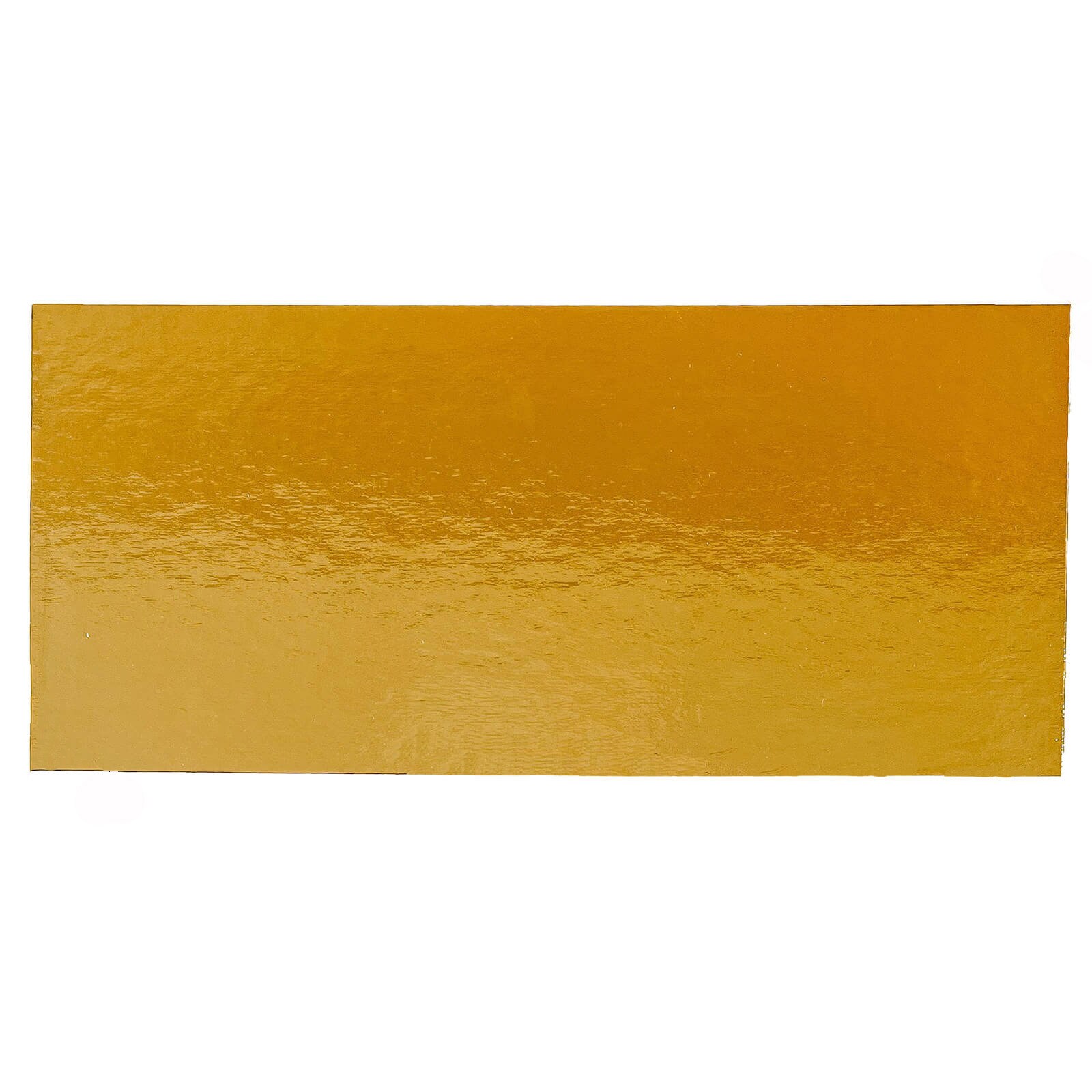 Board Gold 5 3/8" X 11 7/8"
Item #: 10477-1
Every cake is better when it's sitting on the right cake board and with this collection from McCall's you are going to find the perfect board for your cake.
This cake board is a 11" 7/8" by 5 3/8" gold cake board that adds a great touch of class to your special cake designs. This is especially great for log cake.
Check out our entire collection of cake boards to find exactly what you need.
Color: Gold foil
Size: 11 7/8" / 30.01 cm by 5.38" / 5.38 cm rectangle
Board is 1.5 mm thick
Sold individually
Price: $0.69