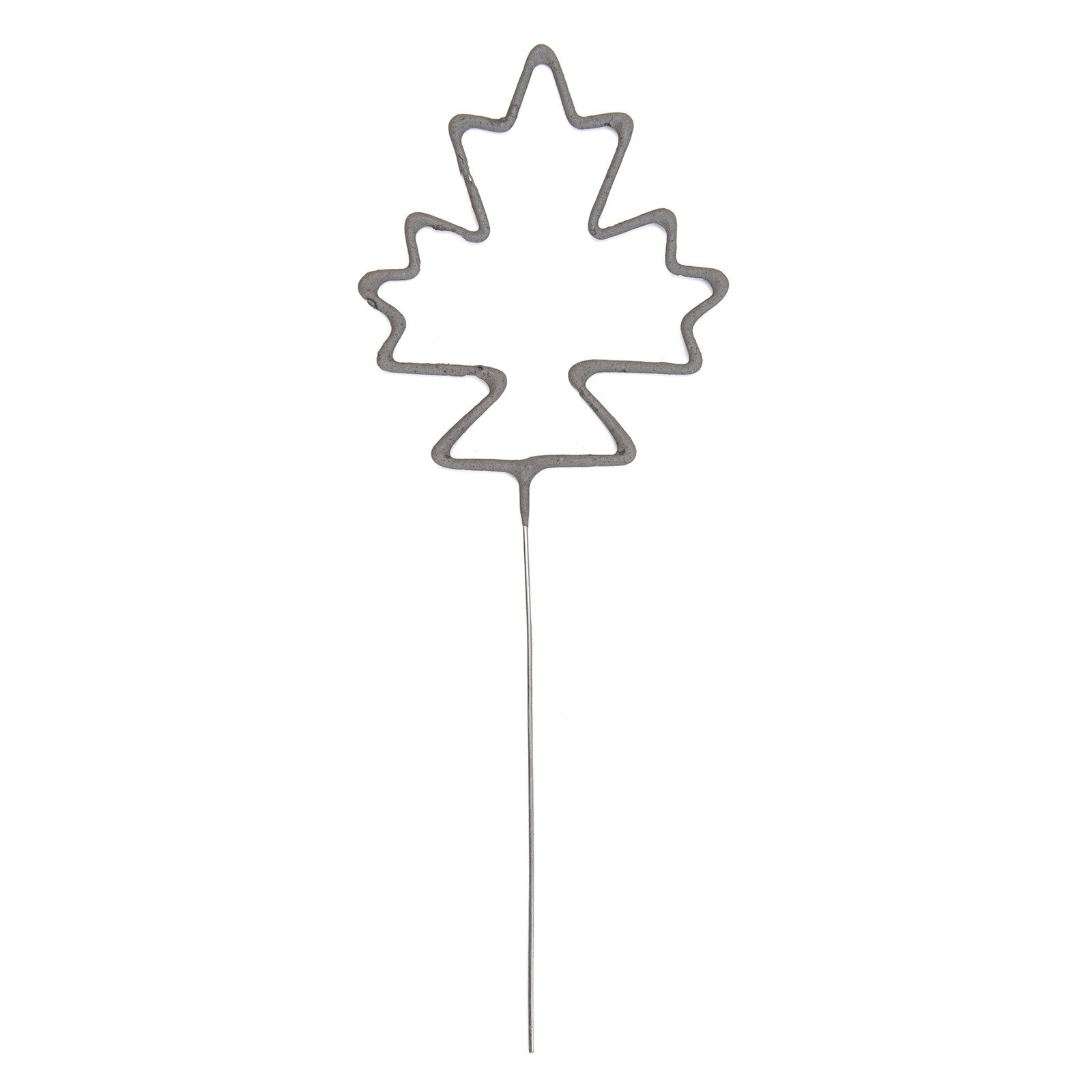 Decorative "Maple Leaf" Sparkler
Item #: 5385
Celebrate Canada's birthday on July first or celebrate becoming a Canadian citizen with this one piece sparkling decoration of Canada's symbol, the maple leaf. Each sparkler is 10 1/2 inches tall and the maple leaf measures 4 inches by 3 1/2 inches.
These are great for the kids to have fun with too. Just give them a bit of supervision and let them feel the spirit of this special day.
They are easily set into the frosting of your cake without a problem. They are easy to light too so when you have two numbers they will burn evenly.
These candles are not reusable.
At McCall's you'll find a perfect candle for every occasion.

Sold singly
Size : Maple Leaf 4" x 3 1/2" / 10.16 x 8.89 cm
Total pick is 10 1/2" / 26.67 cm tall
Price: $3.19