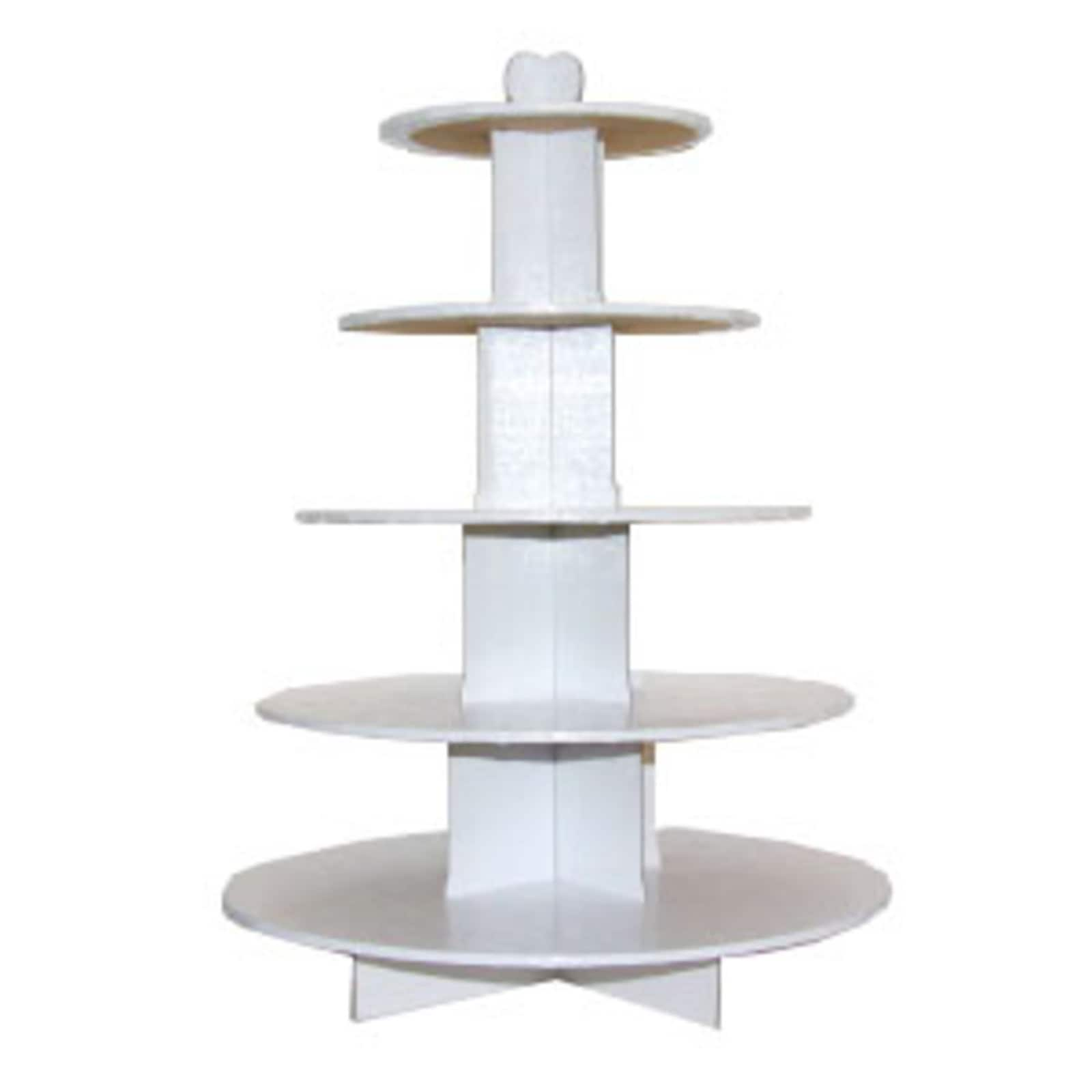 Stand 5 Tier Foil White 21 3/4" Cupcake Or Cake Stand
Item #: 17123
5 Tier White Foil Stand
This 5 tier white foil covered cardboard stand is ideal for mini or standard cupcakes. Also use this stand for finger foods, mini desserts or squares. The easy way to display your finished products.
Holds approximately 72 cupcakes.
Folds flat when not in use. 7 piece set.
Tier diameter : 8", 10", 12", 14", 16"
Total height : 21 3/4" / 55.25 cm
Price: $21.99