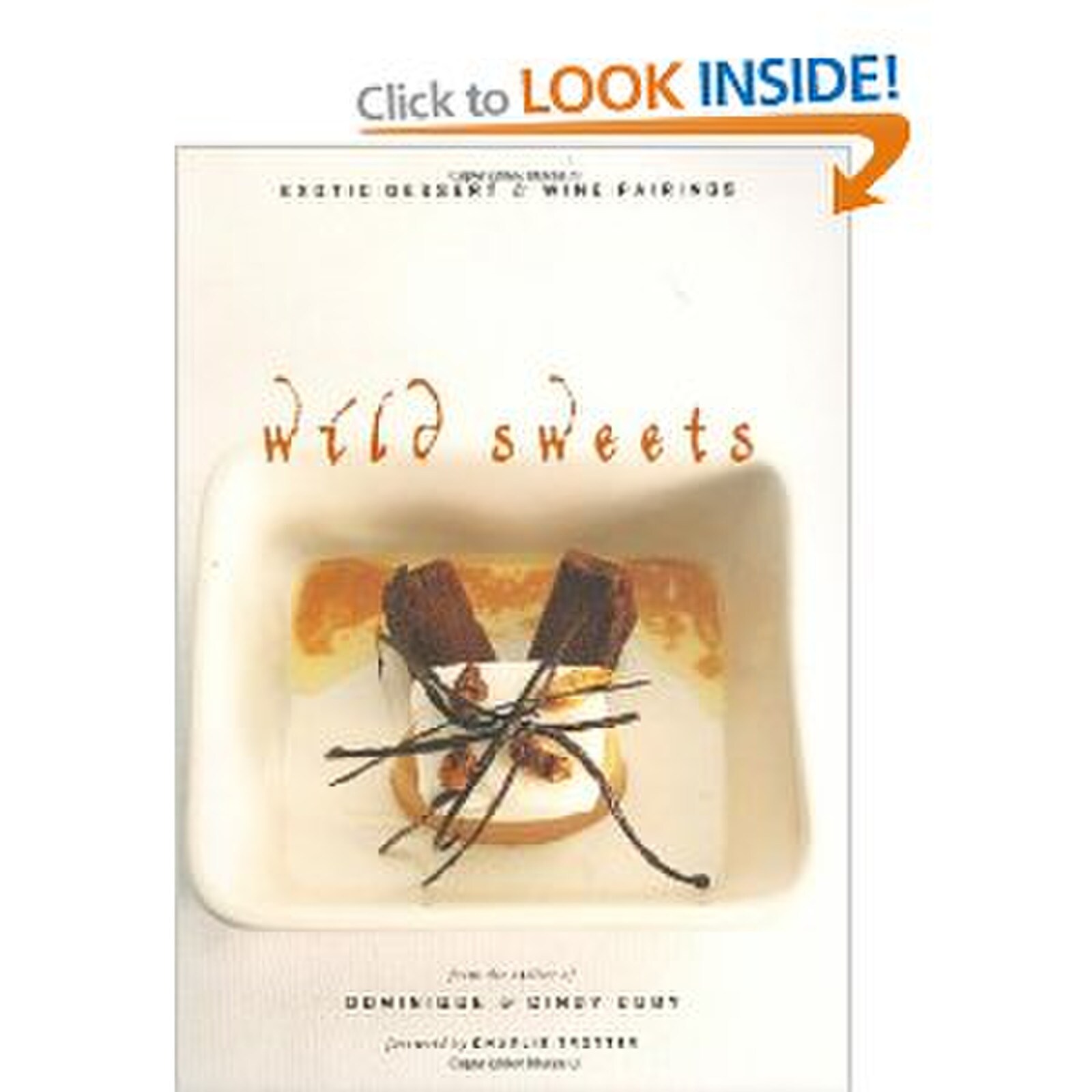 Wild Sweets
Item #: 13981 - C
Item# 13981

Title: Wild Sweets: Exodic Dessert and Wine Pairings
Authors: Dominique Duby, Cindy Duby, and Charlie Trotter
ISBN: 1-55285-836-7

New dessert delicacies, from wild and exotic ingredients.

Wild Sweets introduces a new way of thinking about desserts. The recipes in this book elevate sweets from the ordinary to the extraordinary and the sublime, and appeal to the senses in their taste, texture and shape.

No longer is dessert just one course. Like a complete fine meal, it begins with canapes and cocktails, and builds with sweet dishes made from fruit and berries, grains and seeds, or even sweet vegetables that may be augmented with chocolate or ice wine. Then it finishes with decadent cookies and chocolates. To accompany each dessert course, Dominique and Cindy Duby pair sweet wines and ice wines that draw out the flavors of the dishes and heighten the dining experience.

Wild Sweets will enchant the home cook with the newest and most exciting development in the world of desserts. There are over 250 recipes in all.

Price: $15.75
Currently Out of Stock