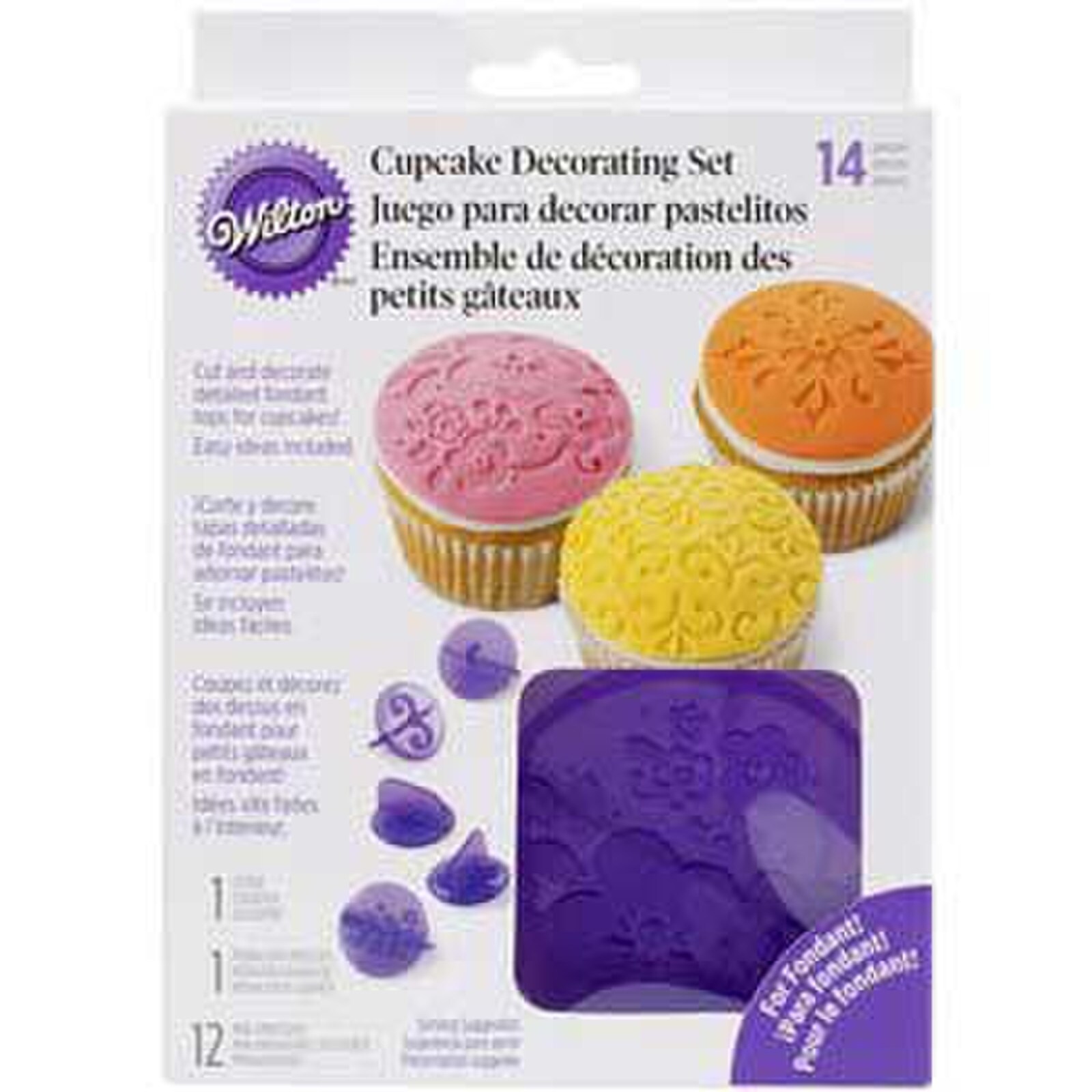 Wilton Fondant Cupcake Decorating Set 14 Pieces
Item #: 1699
Wilton # 2104-0056
Fondant Cupcake Decorating Set

Decorate perfectly sized fondant tops for your cupcakes with the Wilton Flowers Fondant Cupcake Decorating Set.
Set includes a round cutter to cut the fondant cupcake top, a medallion embosser to emboss a one-step pattern on the topper and 12 mini embossers that you can mix and match to form hundreds of different designs. Mini embosser designs include various flower, leaf and stem designs that work together to create countless designs for your cupcakes. 14 pieces in set.

Before first and after each use, hand wash in warm, soapy water. Rinse and dry thoroughly before storing.
Made in China.

Price: $9.79