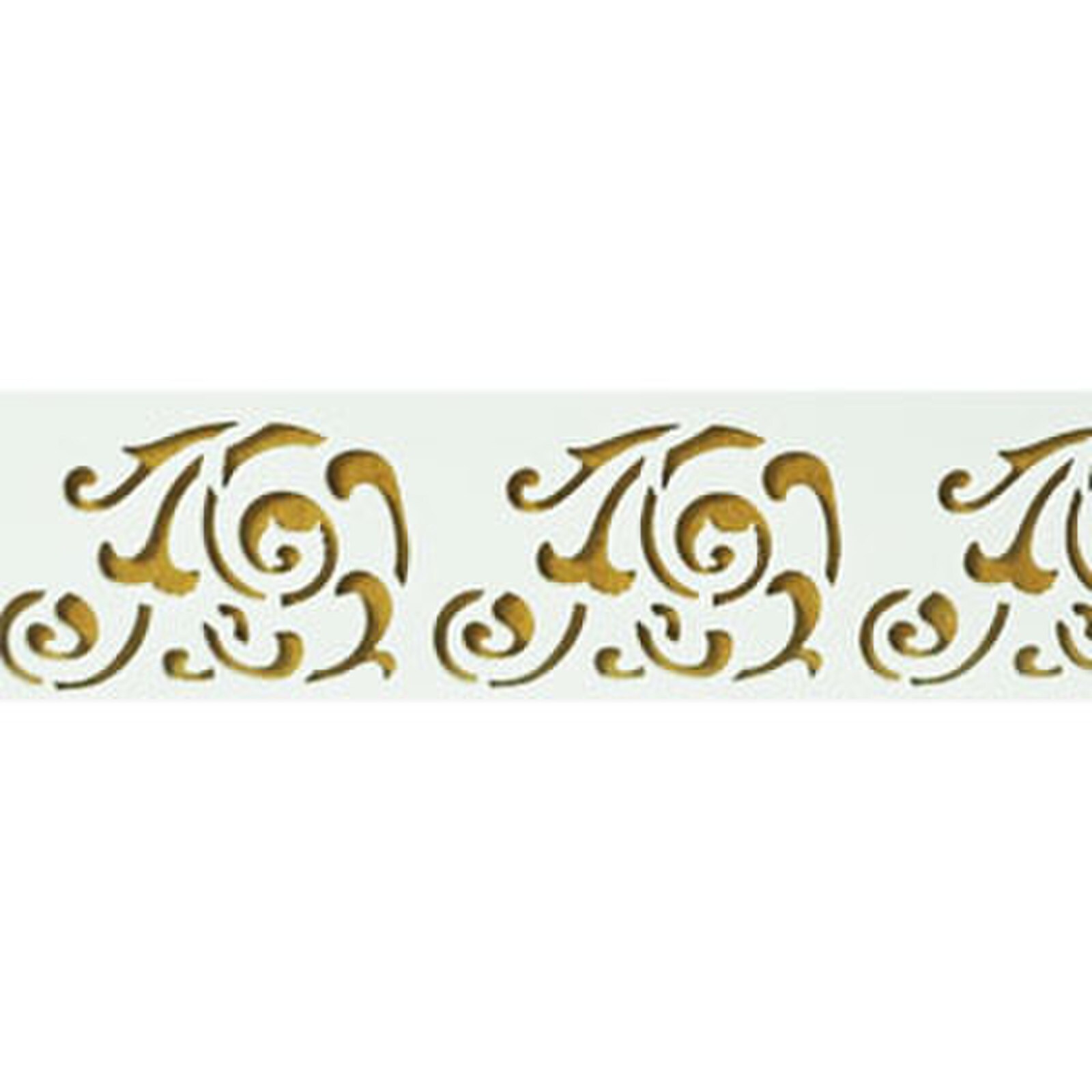 Stencil Impression Boarders - Fancy Scroll 22.5" X 1.5"
Item #: 17920
Fancy Scroll Fondant Ribbon Stencil
Flexible plastic boarder stencil for fondant strips. Lay impression stencil on top of fondant, apply even pressure with a rolling pin. Cut fondant in strips to appear ribbon like. Fondant can be pre-colored, or finished strip can be dusted with powders, hand painted or airbrushed.
Size : 22 1/2" x 1 1/2"
Price: $11.69