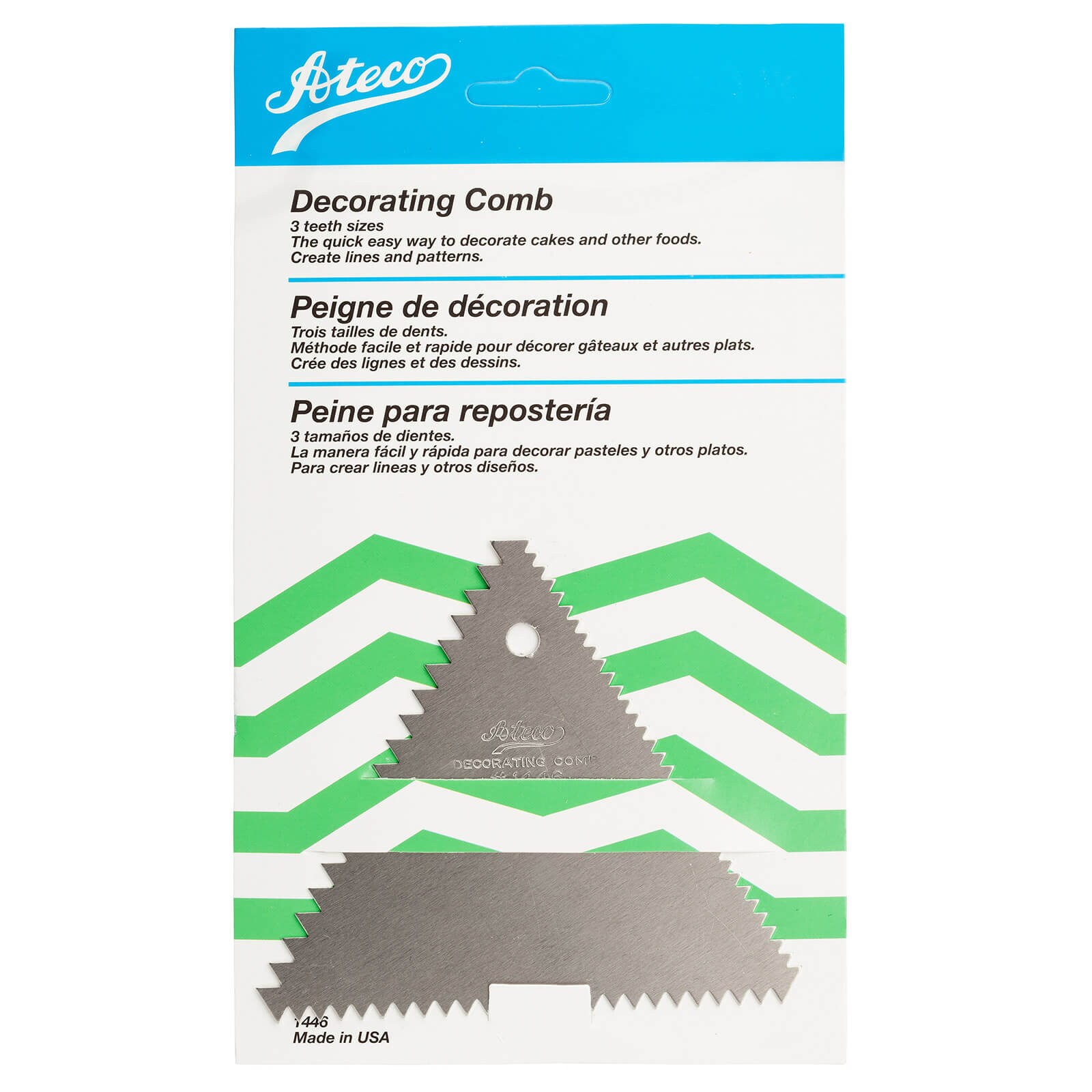 Triangle Decorating Comb
Item #: 206
ATECO # 1446
A quick and easy way to finish up those last minute details on any sweet treat. This tool features three serrated edges each with their own design for creating interesting, precise designs on the sides or top of cakes and pastries.

Made of aluminum.

Size:
Length 2 3/4" / 7 cm
Width 4 3/8" / 11.1 cm

Made in USA.
Price: $2.79