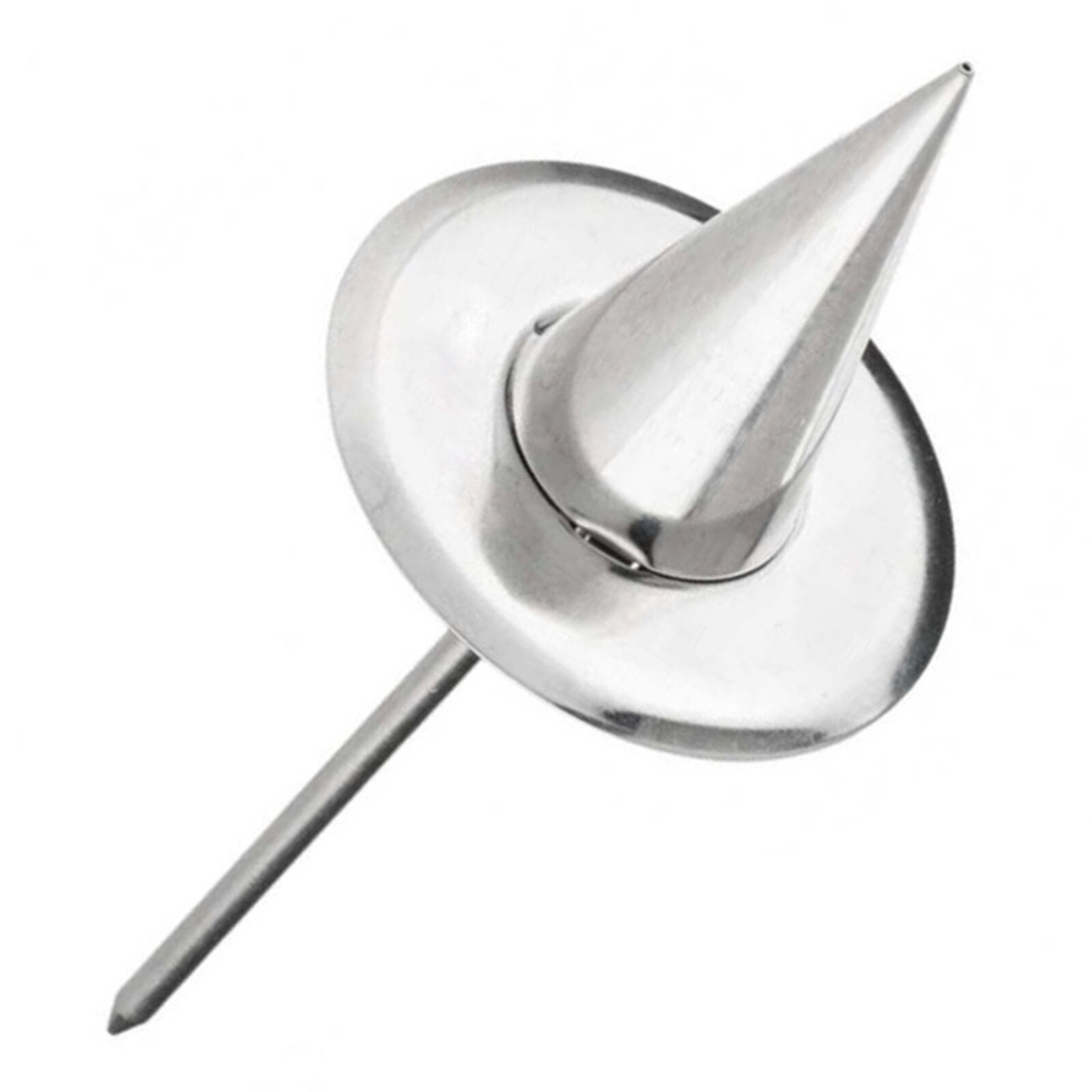 Flower Nail No.10 - 1 5/8"
Item #: 4653
ATECO # 910
This "witch hat" stainless steel flower nail is ideal for making professional roses to top cakes, cookies, and other desserts. The long stem provides a secure grip as you rotate the nail between your fingers and pipe a flower onto the top. The pointed, conical shape eliminates the need to pipe a frosting cone while creating roses, making them lighter for placing on the sides of cakes.

Made of Stainless Steel.

Size:
Top Diameter: 1 5/8" / 4.1 cm
Length: 3 1/4" / 8.2 cm

Made in USA.
Price: $2.89