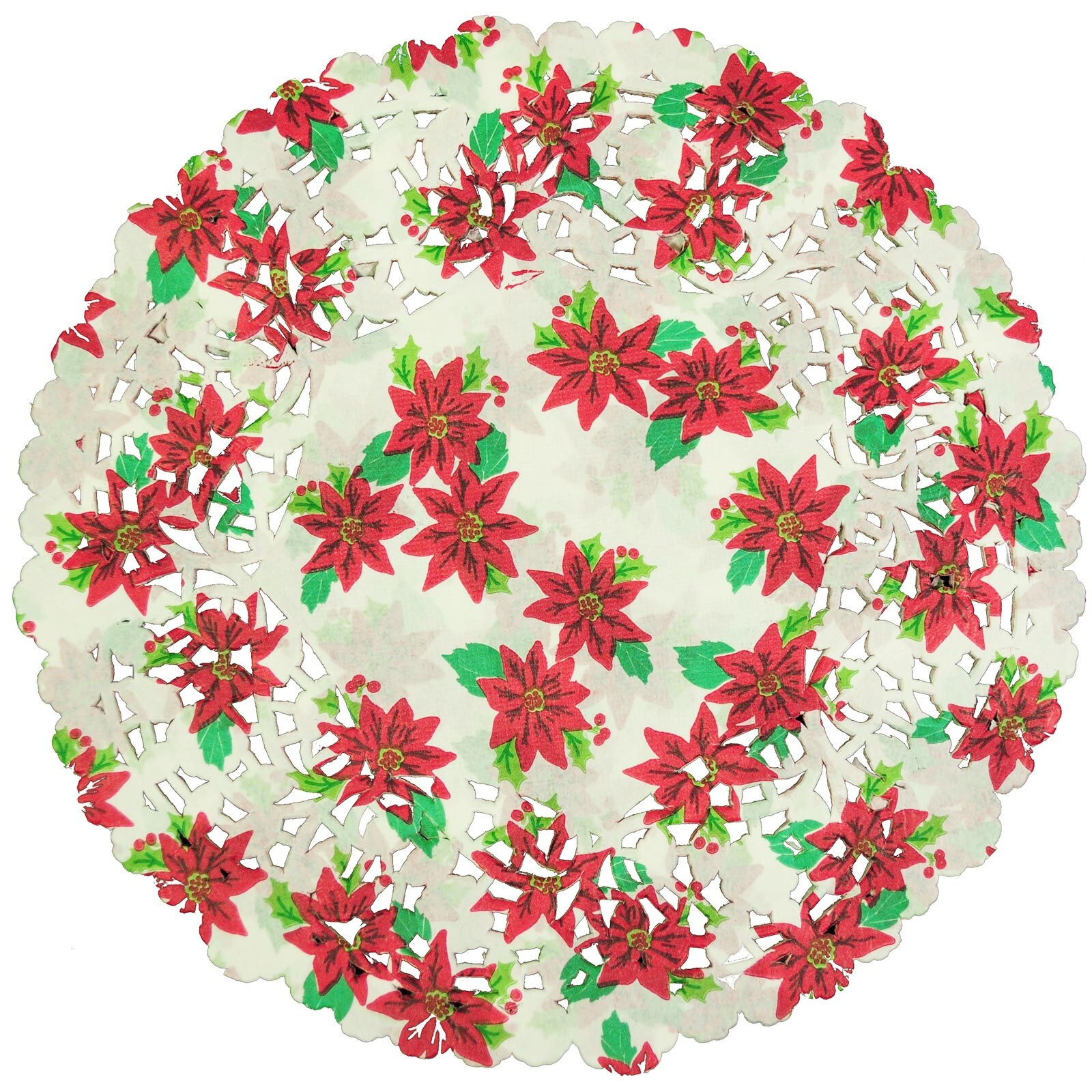 Round Christmas Poinsettia Lace Doilies 10" 500 Pack
Item #: 1394
How will you line you party trays or cake boards? How will you line baskets? Take a look at some of McCall's marvelous doilies and imagine how great they'll look.
This 10" poinsettia doily is a pretty finishing touch to display your Christmas treats. Use on platters, cake boards and to line baskets.
Check out our entire collection of doilies to find exactly what you need.
Color: Red Poinsettia Pattern
Size: 10" / 25.4 cm
Sold in packs of 500 doilies
Price: $84.99