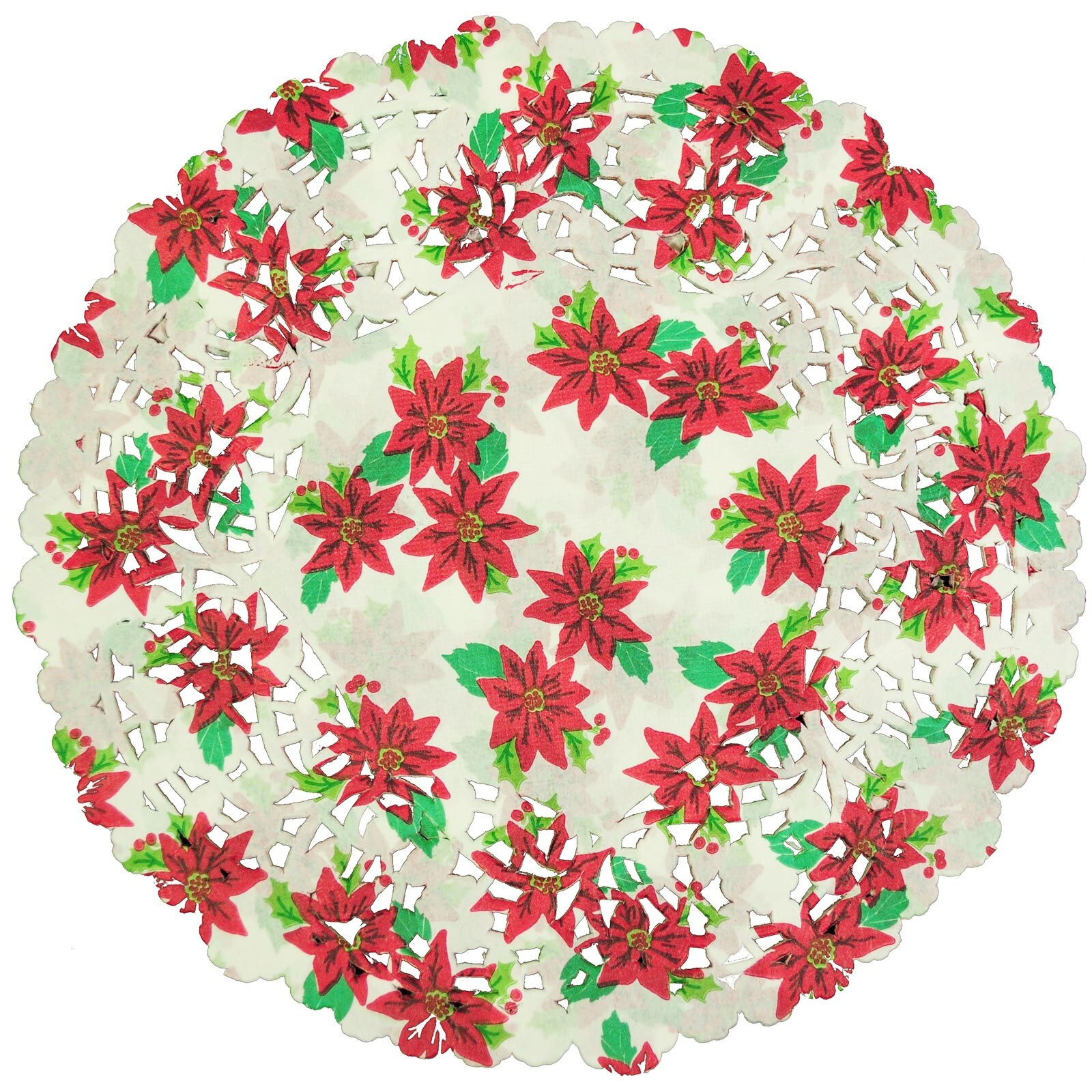 Round Christmas Poinsettia Lace Doilies 8" 500 Pack
Item #: 15229
How will you line you party trays or cake boards? How will you line baskets? Take a look at some of McCall's marvelous doilies and imagine how great they'll look.
This 8" poinsettia doily is a pretty finishing touch to display your Christmas treats. Use on platters, cake boards and to line baskets.
They are sold in a box of 500 pieces.
Check out our entire collection of doilies to find exactly what you need.
Color: Red Poinsettia Pattern
Size: 8" / 20.32 cm
Sold in packs of 500 doilies
Price: $56.49