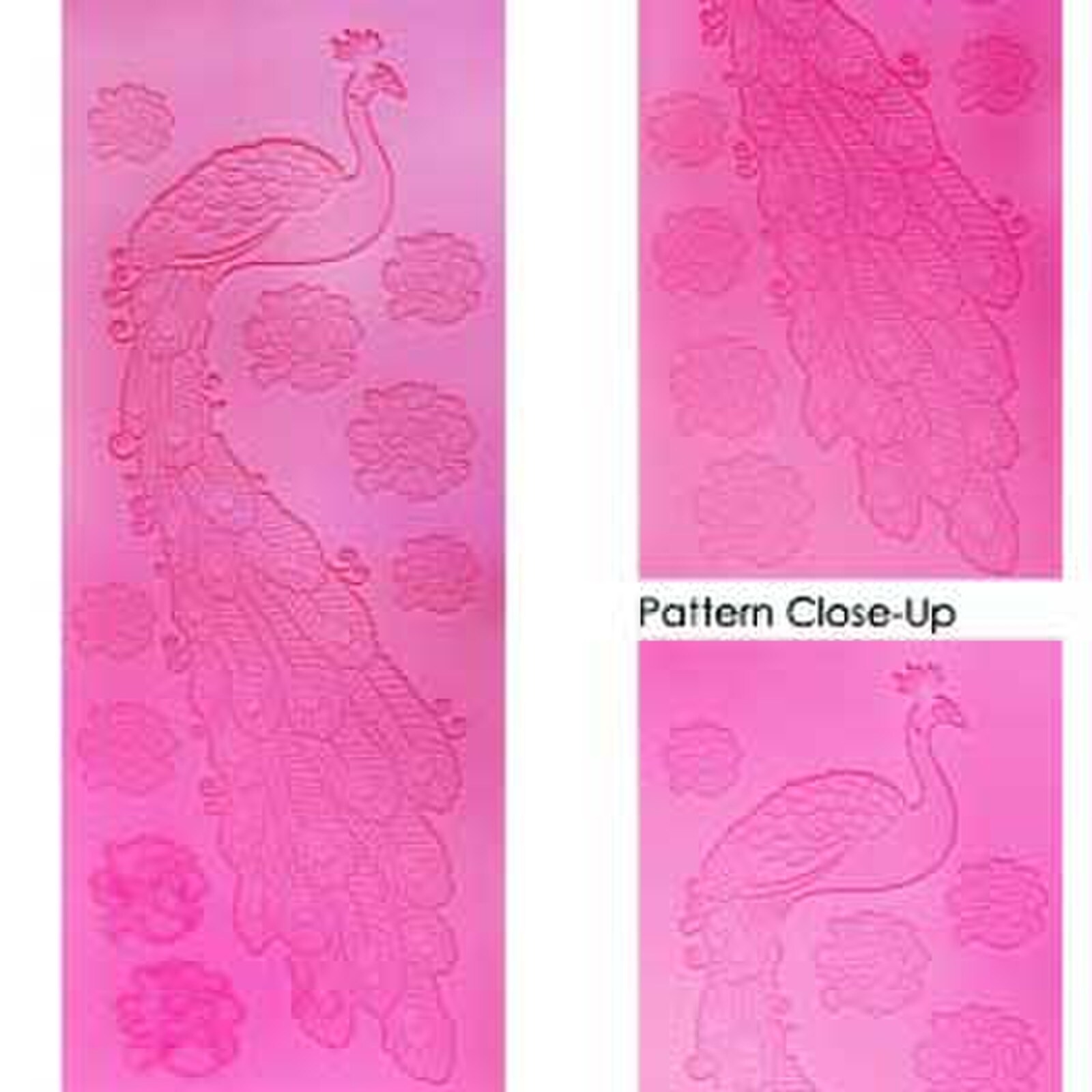 Icing Lace Mat - Peacock 14 1/2"
Item #: 1788
Peacock Lace Icing Mat

Use this detailed icing lace mat to create a beautiful peacock with it's distinctive train of feathers for a wedding, special occasion, anniversary or birthday cake. Attach by brushing a tiny amount of water onto your product and then gently press your icing lace decoration on it. This lace icing mat can also be used as an impression mat.

Size : 14 1/2" x 5"
Price: $56.29