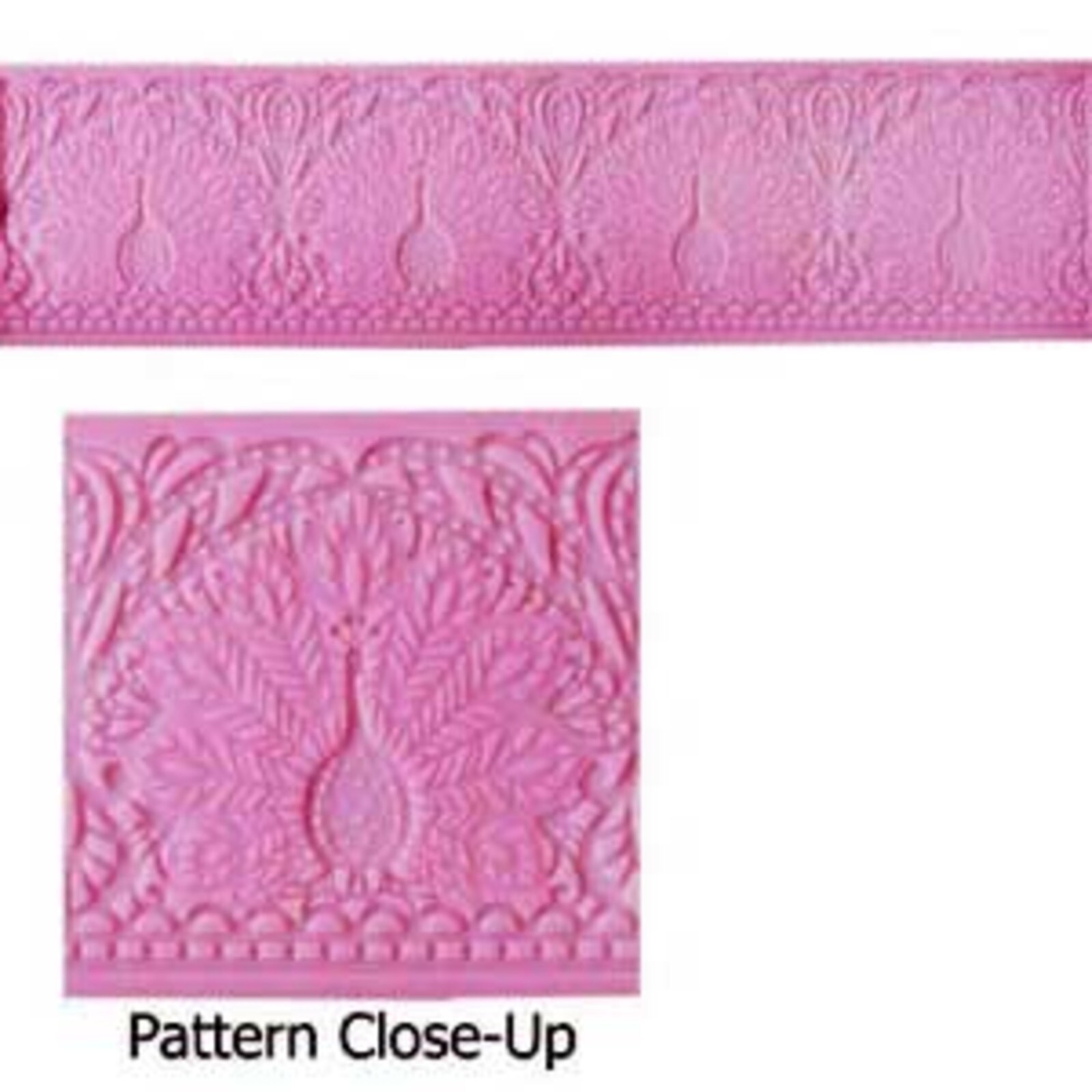 Icing Lace Mat - Peacock Band (4) 15 1/4"
Item #: 1573
Peacock Lace Icing Mat Band

Use this detailed icing lace mat to create a beautiful peacock with it's distinctive spray of feathers for a wedding, special occasion, anniversary or birthday cake. Attach by brushing a tiny amount of water onto your product and then gently press your icing lace decoration on it. This lace icing mat can also be used as an impression mat. Four peacocks per band.

Size : 15 1/4" x 3 1/2"
Price: $26.29