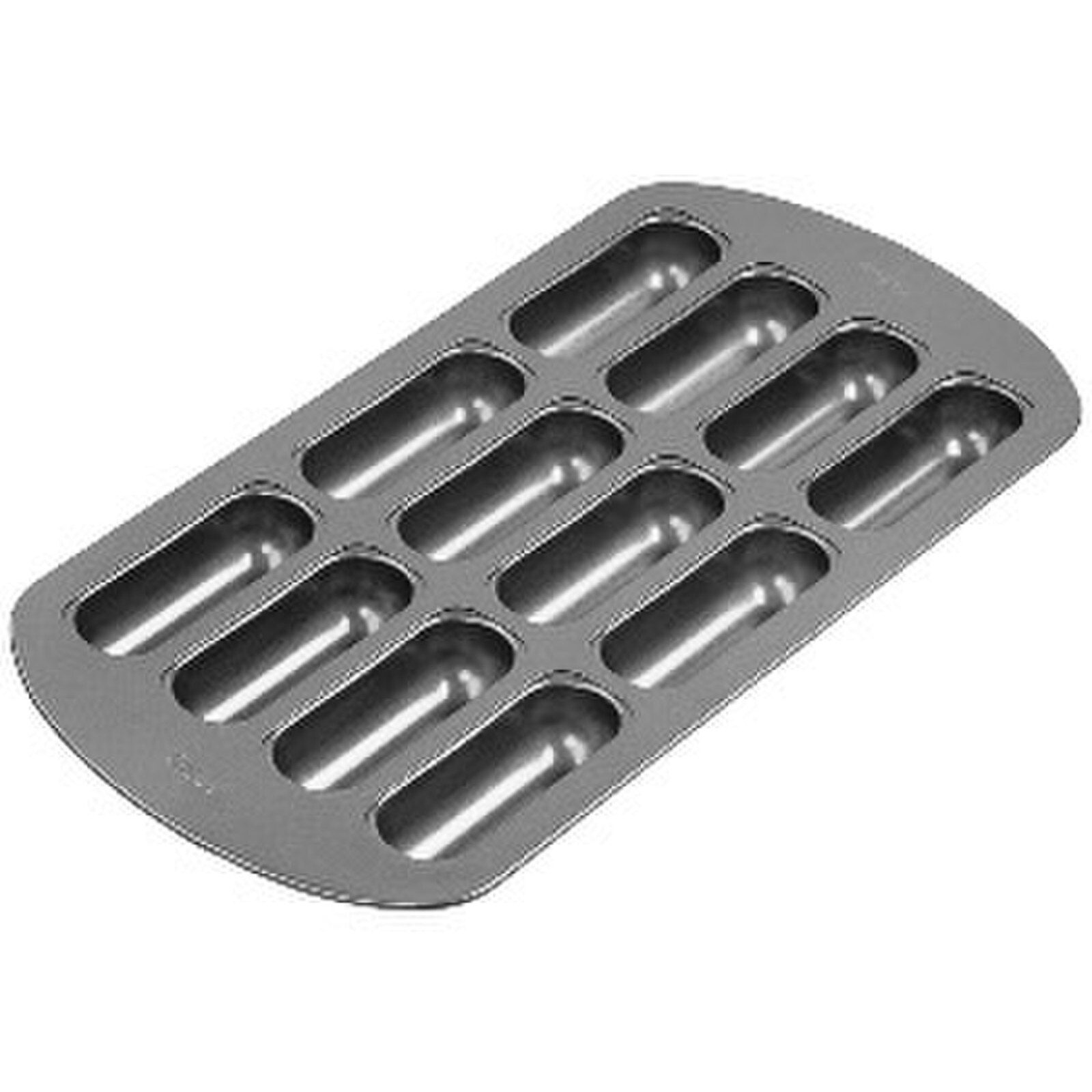 Wilton Mini Minions Cake Pan - 12 Cavities
Item #: 1767
Wilton # 2105-4619
Your themed Minions party is not complete without a matching cake. This non-stick shaped pan bakes your cake with defined, easy-to-decorate details that bring your Minions to life, making it fun and easy to decorate 12 mini Minions. Dishwasher safe. Includes 10 year limited warranty.

Size : Cavity 4" x 1 1/2"

Care : Pan is dishwasher safe however for best results hand wash in warm soapy water. Rinse and towel dry. Avoid abrasive cleaners or scouring pads.
Price: $14.19