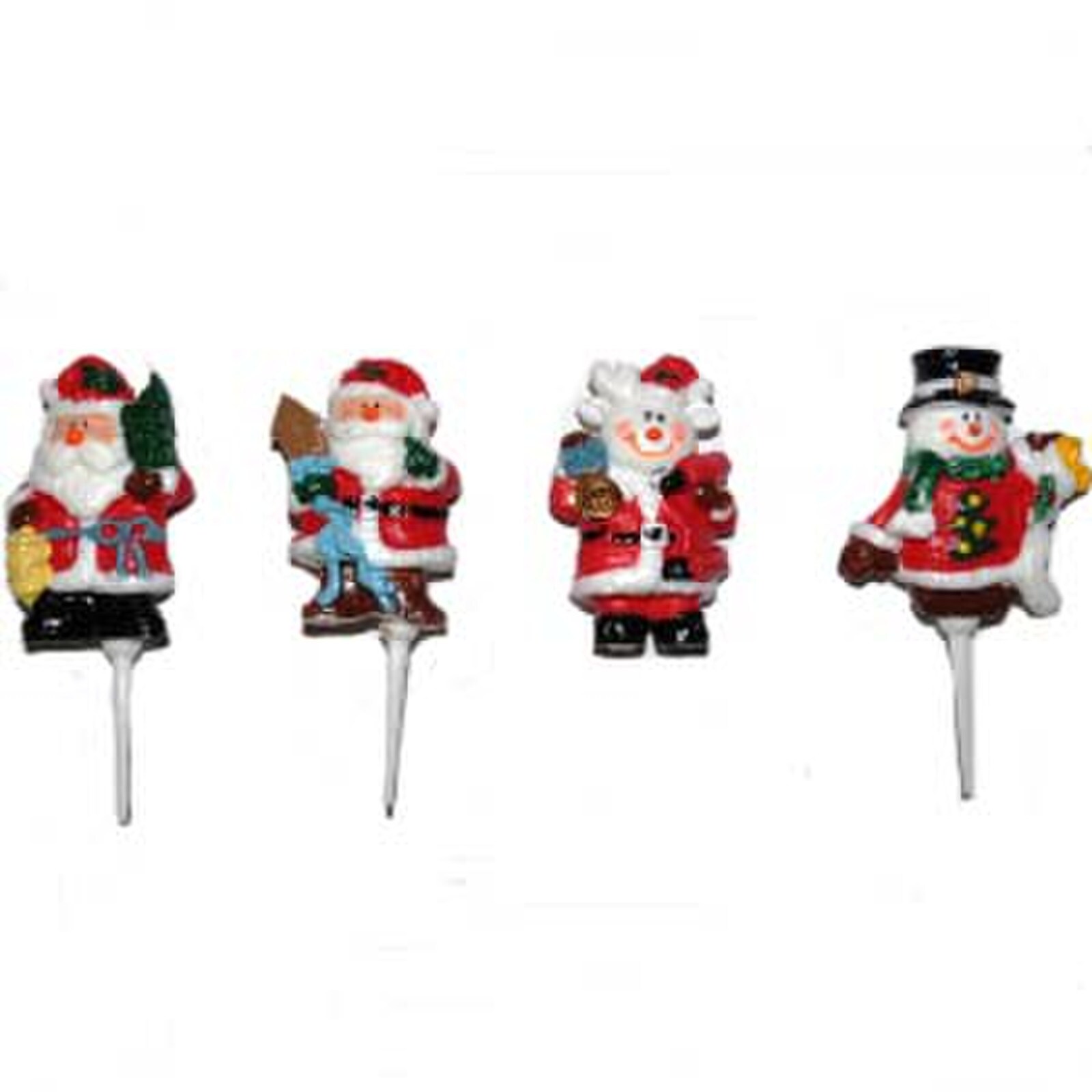 Snowman & Santa Assorted Pics 4 pieces set
Item #: 14640
Celebrate the season with our cute Christmas picks at McCalls! These snowman & santa assorted pics make a great addition to any cupcake, yule log or cake!
or cut the pick off and decorate your gingerbread house. S
old in a package of 4.
Size : 1 3/4" with pick 3"
Price: $1.49