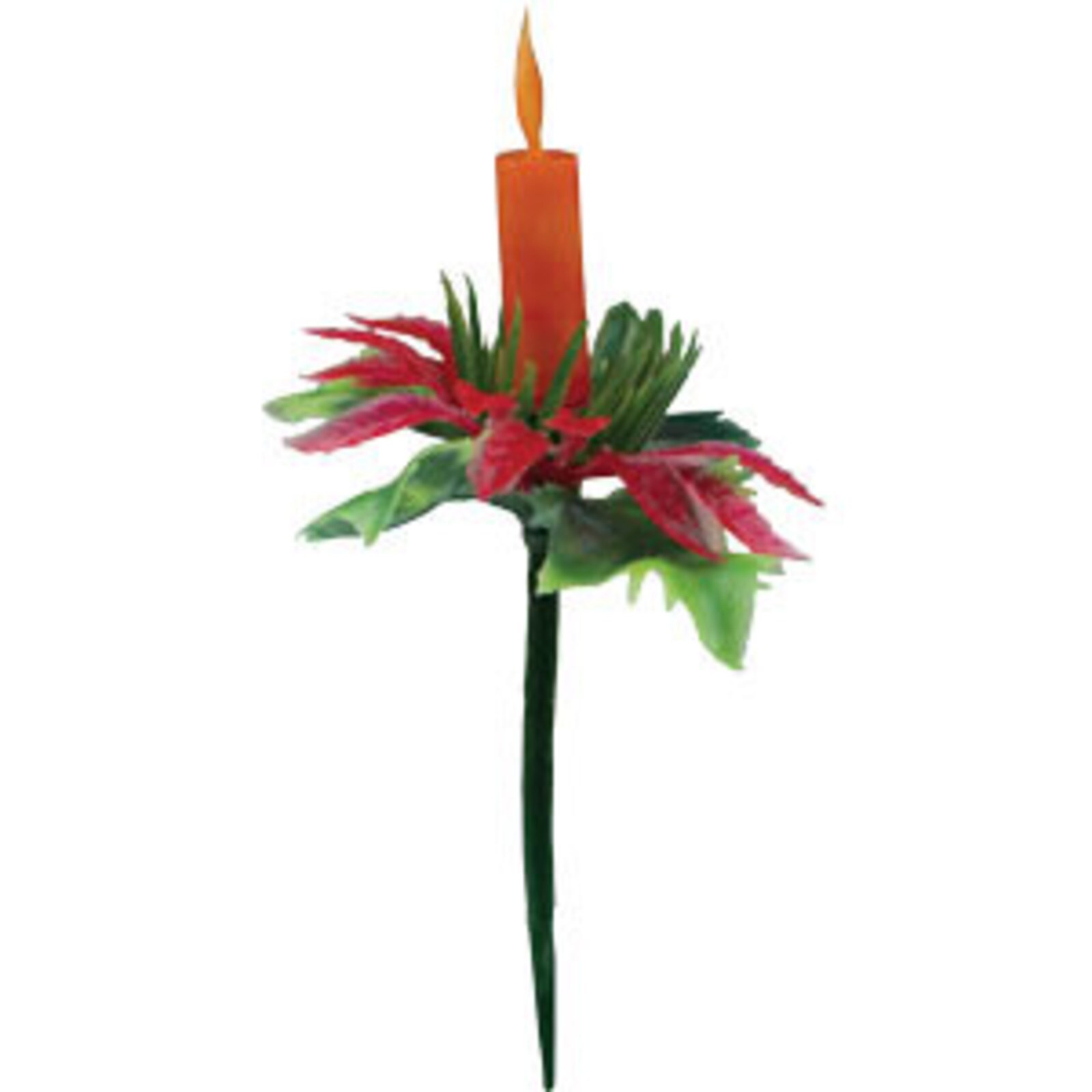 Poinsettia Pick with Candle 2.5" 144 Pieces
Item #: 10092
When the holiday season is approaching McCall's brings out all of the wonderful Christmases and New Years novelty items to help you bring joy to your celebrations.
This is a lovely red and green poinsettia, topped with a faux red lighted candle. The stem acts as a pick so it's easy to stick them exactly where you'd like. Each measures 2 1/2 inches and this packages has 144 pieces.
In the McCall's Christmas Novelties collection you'll also find flowers, characters, a variety of picks, signs, and much more. Check out the really cute reindeer and snowmen too.
At McCall's we carry a vast selection of plastic novelty decorations for every occasion.

Sold in a box of 144 pieces
Size : 2.5" / 6.35 cm
Price: $34.79