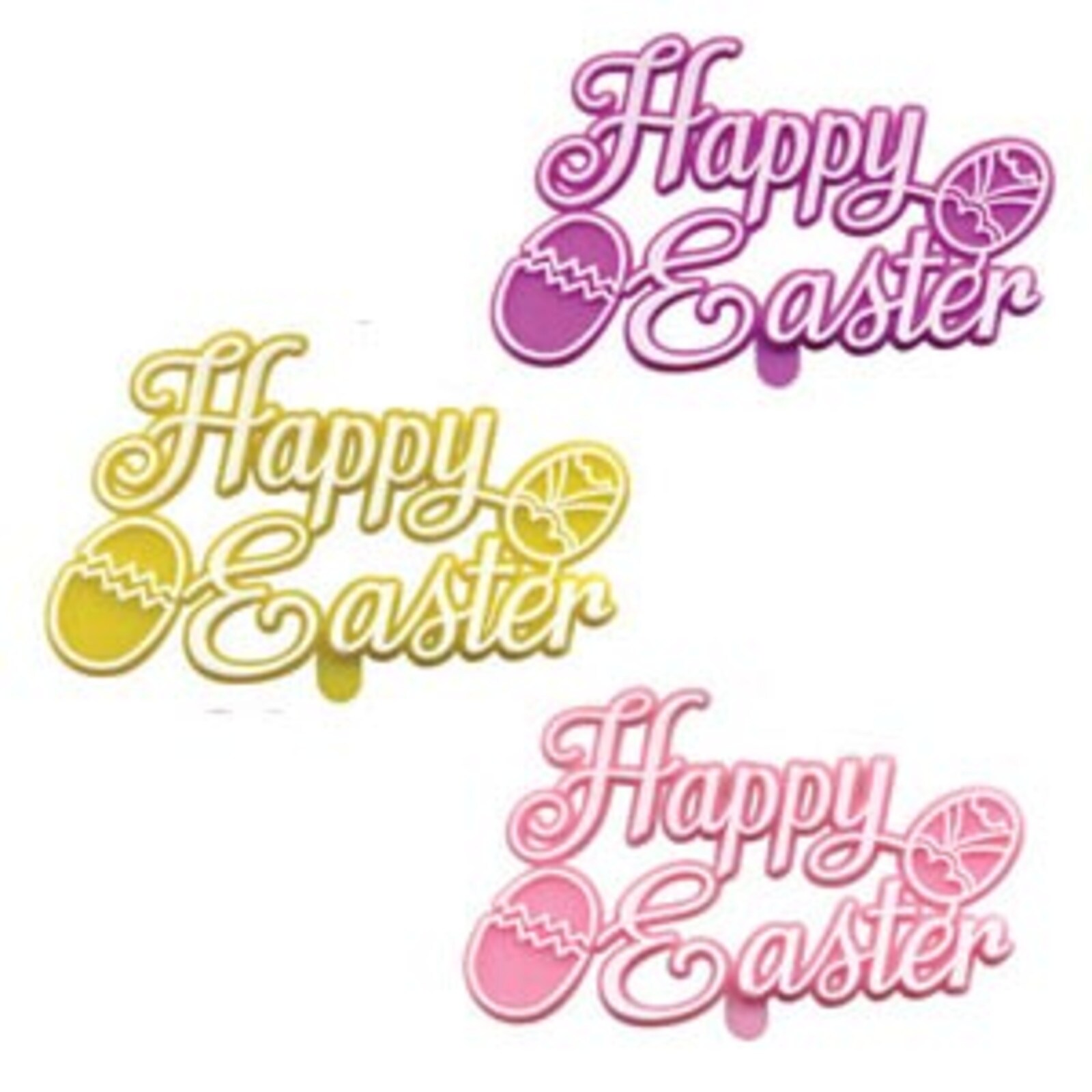 Happy Easter Plaque 3" 48 piecess
Item #: 4282
Spring is in the air and the world is slowly emerging from a long winter's sleep with a riot of pastels, pretty painted Easter Eggs and the pitter-patter of bunny paws. That can only mean one thing. The Easter Bunny is on the way and so are all of the amazing spring flowers that mark this season of renewal.
This assortment of 'Happy Easter' plaques in fancy script and embellished with two Easter Eggs is the easy way to wish a Happy Easter. These picks come in an assortment of purple, yellow and pink and are sold in a pack of 48 plaques.
Size : 3" x 2" / 7.62 x 5.08 cm
In the McCall's Easter Novelties collection you'll also find flowers, characters, a variety of picks, signs, and much more. Check out the really cute bunnies and Easter Eggs too.
At McCall's we carry a vast selection of plastic novelty decorations for every occasion.
Price: $38.69
Currently Out of Stock