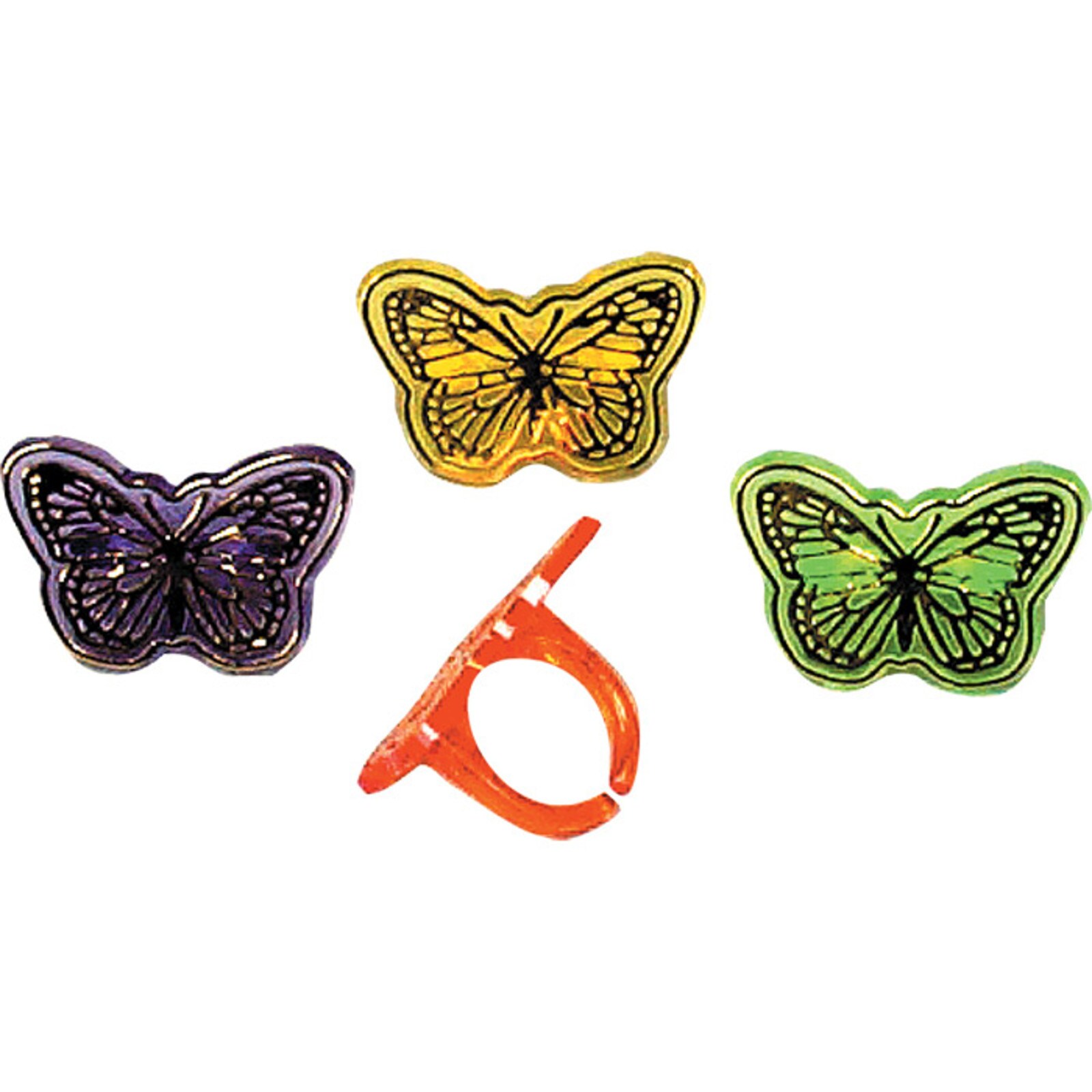 Ring Butterfly 1 1/4" pack of 144
Item #: 10354
Spring brings butterfly's, bright and colorful. Here are butterfly rings in bright purple, yellow, orange and green. They are a great decoration kids will wear as well. They are sold in a pack of 144 assorted rings.
Size: 1 1/4" / 3.18 cm
Spring is in the air and the world is slowly emerging from a long winter's sleep with a riot of pastels, pretty painted Easter Eggs and the pitter-patter of bunny paws. That can only mean one thing. The Easter Bunny is on the way and so are all of the amazing spring flowers that mark this season of renewal.
In the McCall's Easter Novelties collection you'll also find flowers, characters, a variety of picks, signs, and much more. Check out the really cute bunnies and Easter Eggs too.
At McCall's we carry a vast selection of plastic novelty decorations for every occasion.
Price: $38.69