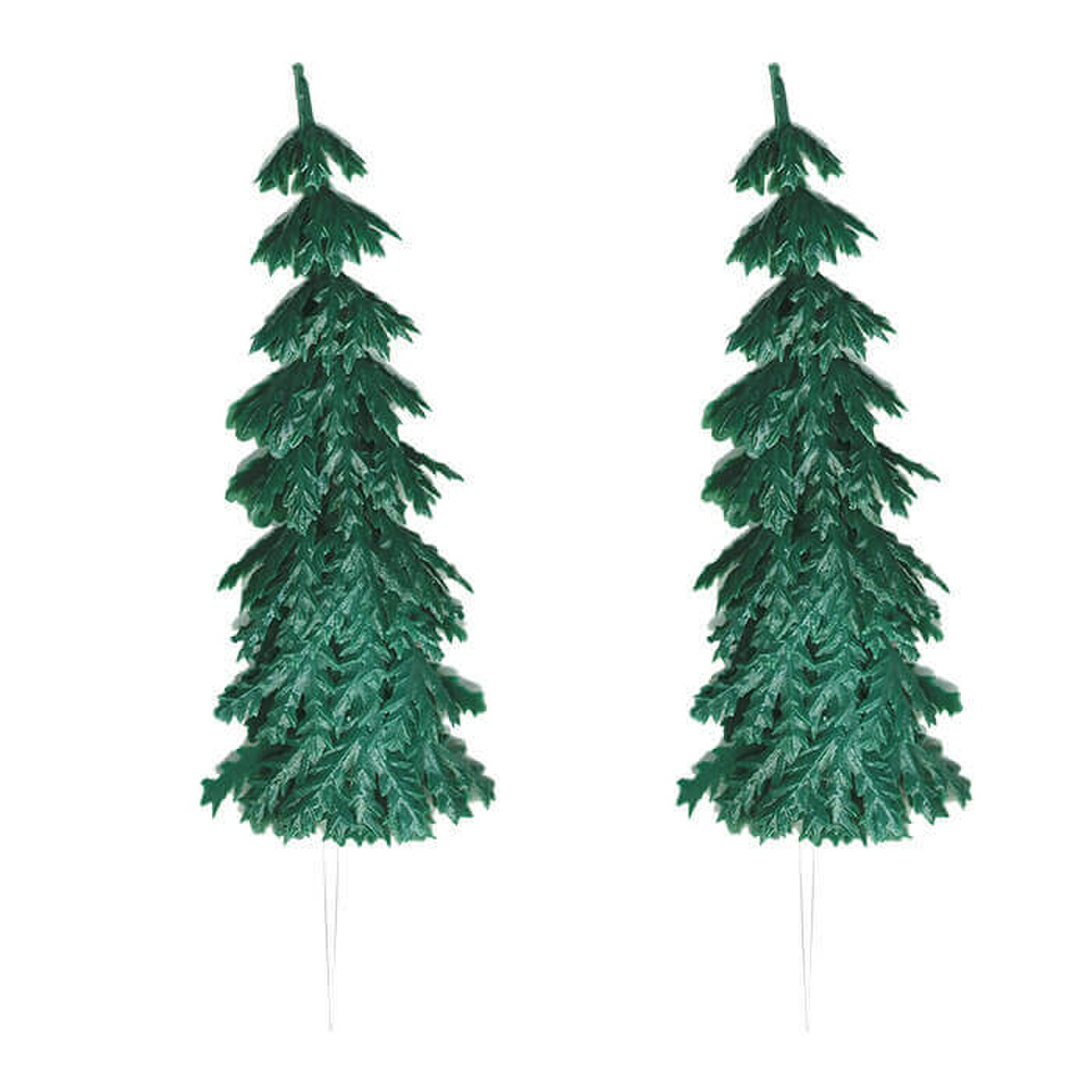 Evergreen Trees 4" Pick Bag of 144
Item #: 10141
When you're creating an outdoor scene, you are going to need evergreen trees and these 4 inch trees will fit that bill perfectly. They fit well on both cakes, cupcakes, gingerbread house and yule logs. Sold in a bag of 144 trees.
Size : 3" / 7.62 cm tree with pick 4" / 10.16 cm
Helpful Hint : Create snow by sifting icing sugar on tree
No matter the reason, there are cakes, cupcakes, table setting and more that help make all of these occasions extra special. They all need special novelty items that help complete your party theme and that's what McCall's brings to your table.
At McCall's we carry a vast selection of plastic novelty decorations for every occasion.
Price: $46.36