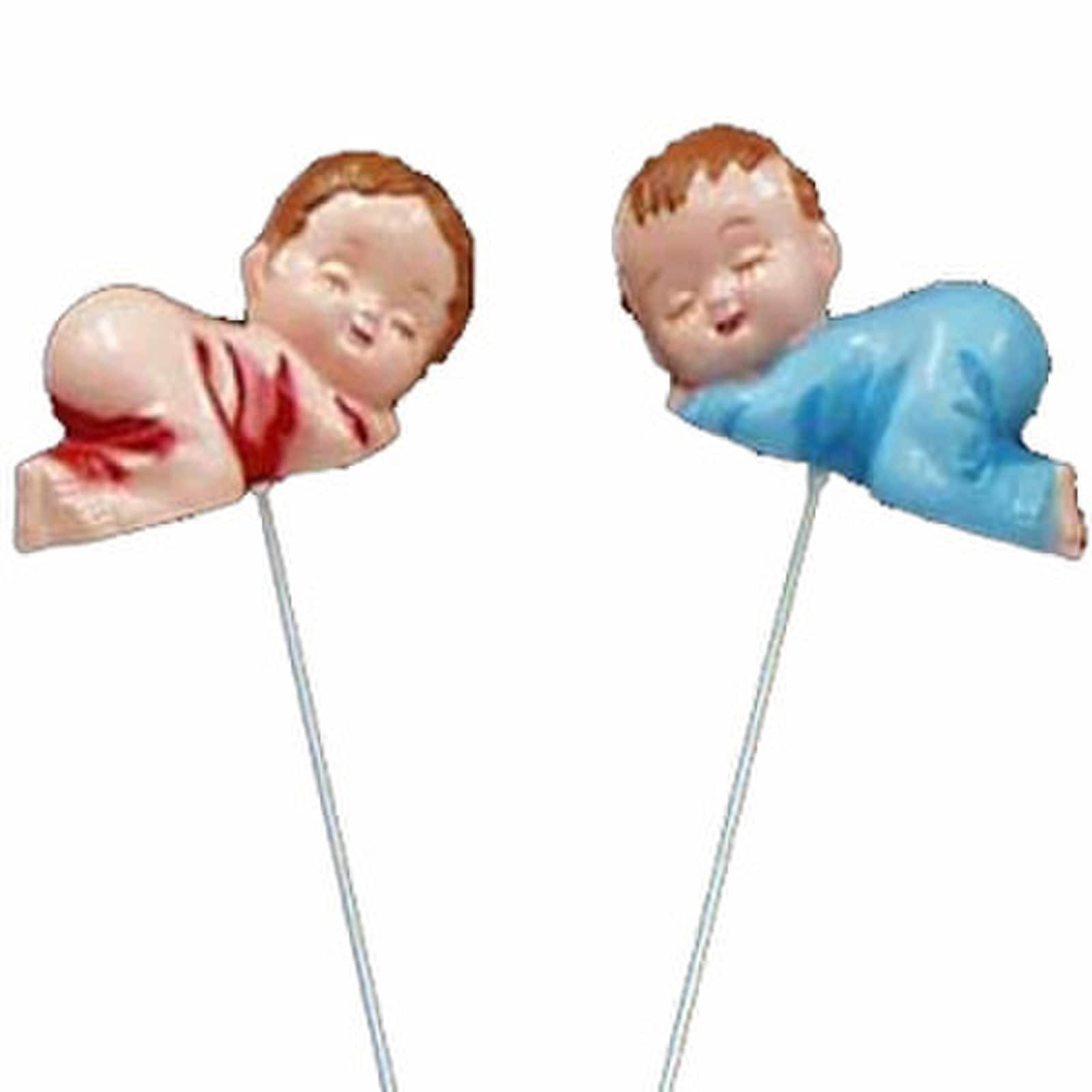 Sleeping Baby Girl Pick 6"
Item #: 10777 - D
Life is full of occasions when friends and family come together to celebrate life's great events. None are as special as celebrating the borth of a son or daughter. These sleeping baby picks make that celebration just a bit more special.
Her hair and face are prettier than ever, she'll give your Wonder Mold cakes a realism and sophistication unlike anything you've seen. Perfect for bridal showers, engagement parties or princess parties, each doll head and torso stands 7 3/4 inches tall. They are sold singly.
No matter the reason, there are cakes, cupcakes, table setting and more that help make all of these occasions extra special. They all need special novelty items that help complete your party theme and that's what McCall's brings to your table.
At McCall's we carry a vast selection of plastic novelty decorations for every occasion.

Sold singly
Size : Baby 2 1/2" / 6.35 cm on 5 1/2" / 13.97 cm pick
Price: $0.89