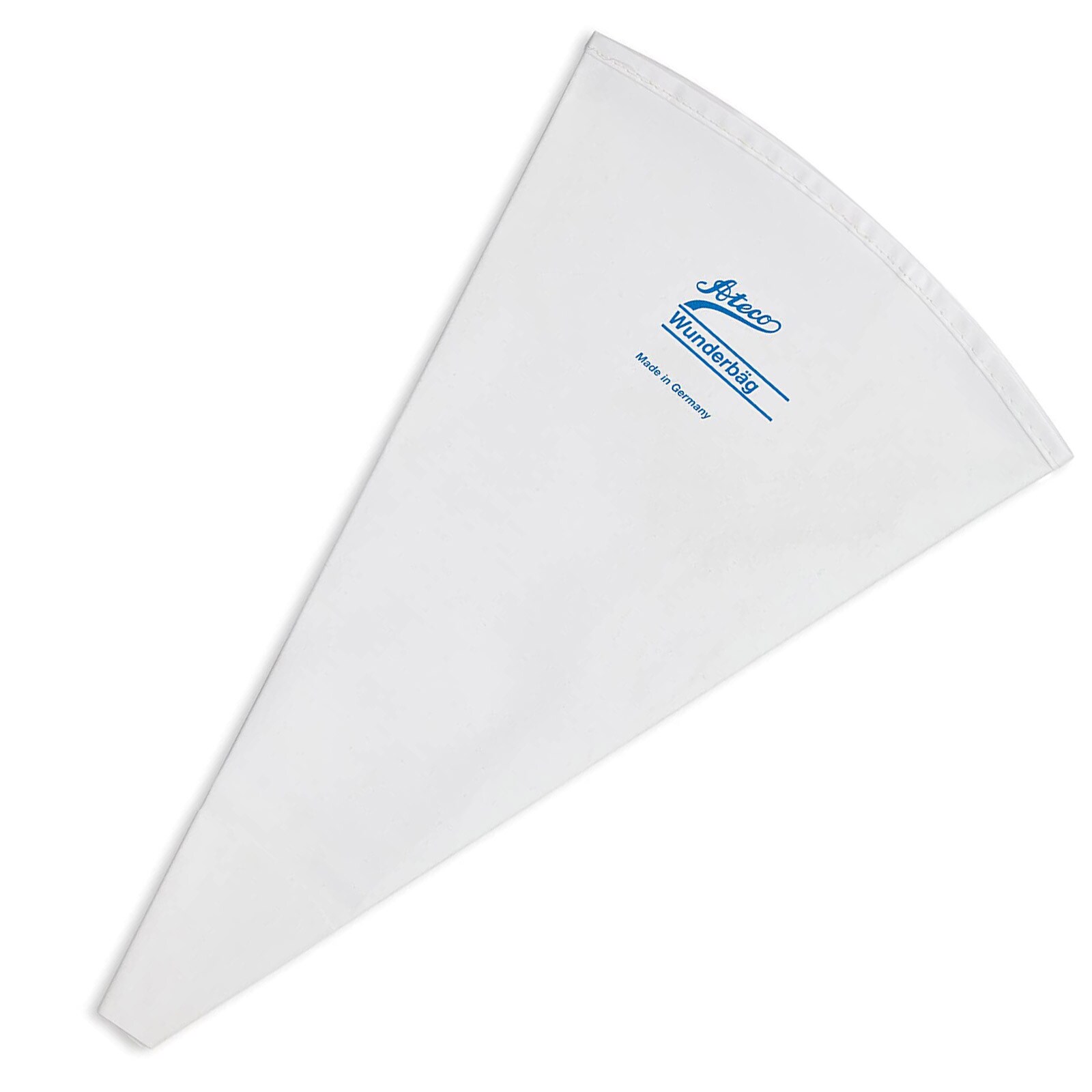 Wunderbag Piping Bag 10"
Item #: 3559
ATECO # 3410
Designed for the professional baker and pastry chef. Heavy weight construction provide exceptional durability. Each bag has a reinforced tip and a seamed hem top with hanging loop. This bag softens with use. Whether you're decorating at a commercial bakery or for a catered event, this pastry bag is a reusable option to help you lessen your environmental impact.

Made of thick cotton felt coated with polyurethane.

Size : 10" / 25.4 cm

Made in Germany.
Price: $11.89