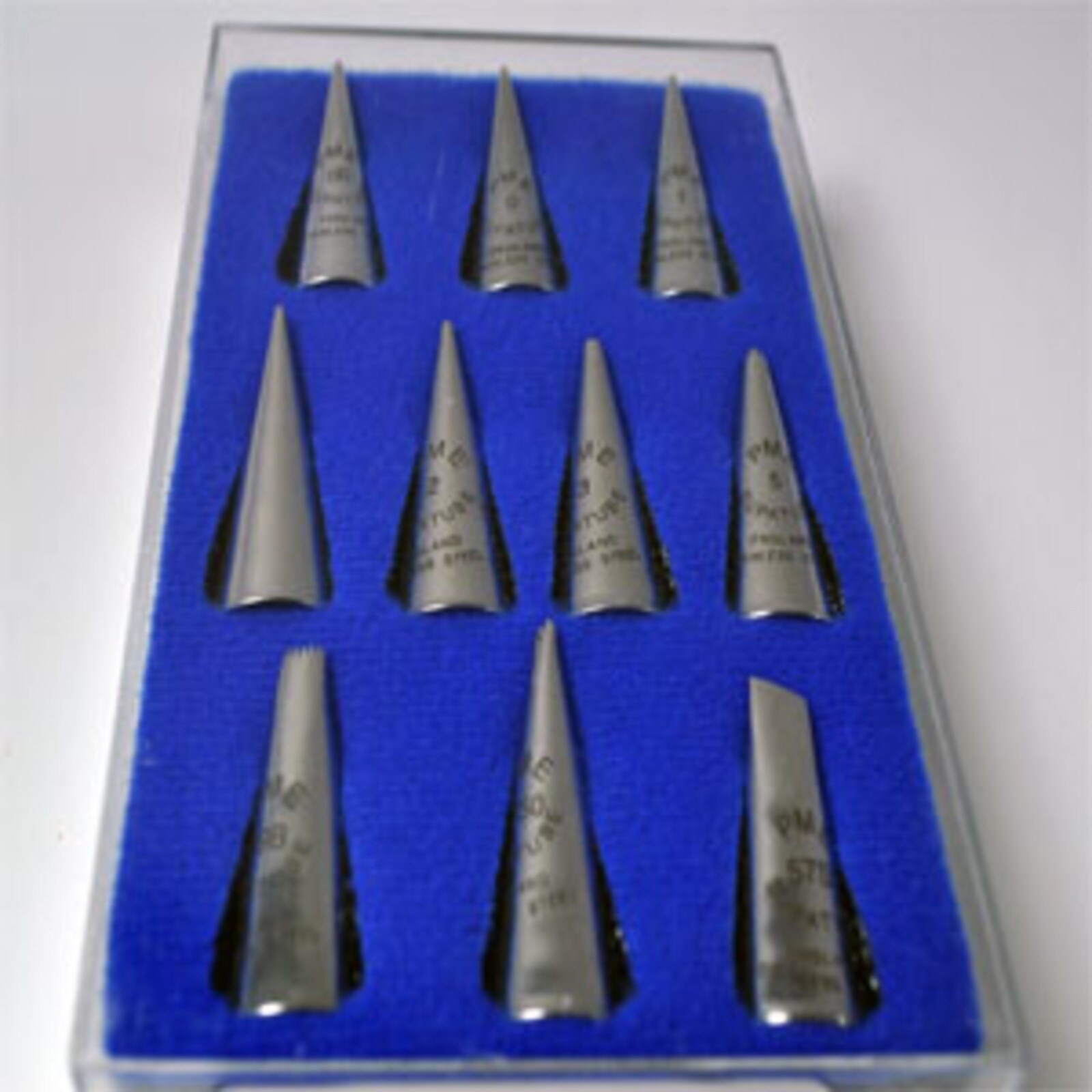 PME Assorted Supatube Tip Box Set of 10
Item #: 17229
This 10 piece precision tip set consists of tips #00, #0, #1, #1.5, #2, #3, #5, #19B, #ST50 & #57S. Considered the best quality piping tip available, these seamless tips helps to ensure a smooth pipe for precise work. These professional tips come in a plastic box with a foam insert. The easy way to care for these quality tips.
Seamless stainless steel tip are made in England.
Icing tubes are dishwasher safe but hand washing is suggested.
Price: $87.59