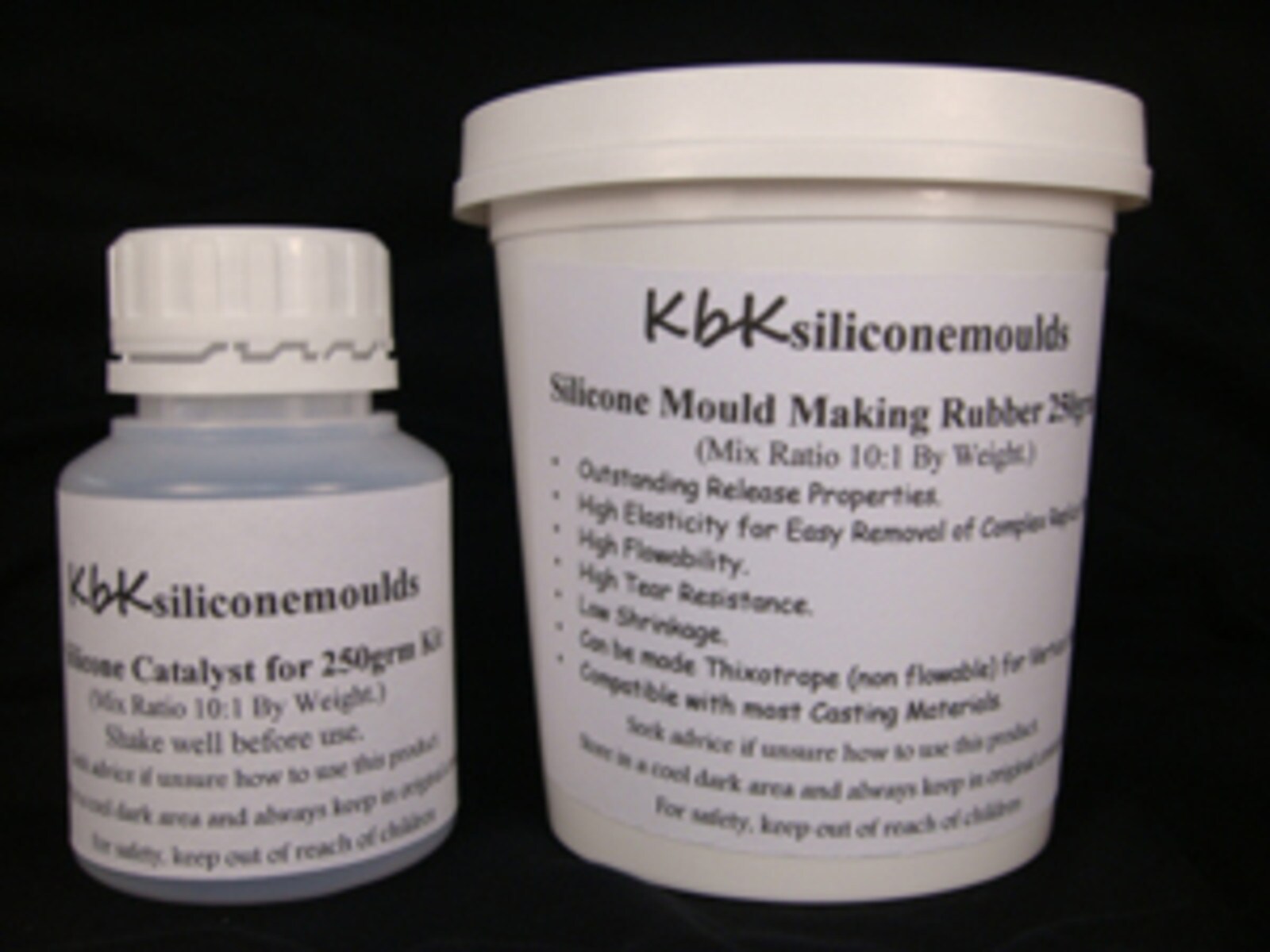 Silicone Mold Rubber Making Kit
Item #: 17085 - D
KbK Silicone Mould Rubber Making Kit allows you to create your very own moulds from our silicone rubber powder supplied in this convenient kit. This silicone rubber can be used to replicate minute surface detail in conjunction with deep undercuts. When fully cured, your finished silicone moulds can be used many times for creating repetitive cast parts in materials such as plaster, resins etc.

Our silicone has excellent tear resistance which ensure that it can be stretched and pulled and retain its original shape over your many times use. High Elasticity for Easy Removal of Complex Replica Parts. High Flow-ability. High Tear Resistance. Low Shrinkage. Can be made Thixotrope (non flow-able) for Vertical Surface Replication. Compatible with most Casting Materials. Working Time of Catalyst mixture 30/45 mins at 23 deg C Kit Contains: 227g Base Material 23g Catalyst Mixing Stick (Mix Ratio is 10:1 by Weight. 10 Parts Base to 1Part Catalyst) Properties of Cured Silicone: Hardness Shore 22A Tensile Strength 4.6MPa Elongation at Break 520% Tear Strength 23 kn/m Linear Shrinkage 0.2% Curing Time 6 hours. Please note this Silicone is food compatible. This Silicone is not suitable for direct use on your skin.

Size :

Please click here to obtain instruction sheet.
Price: $48.39