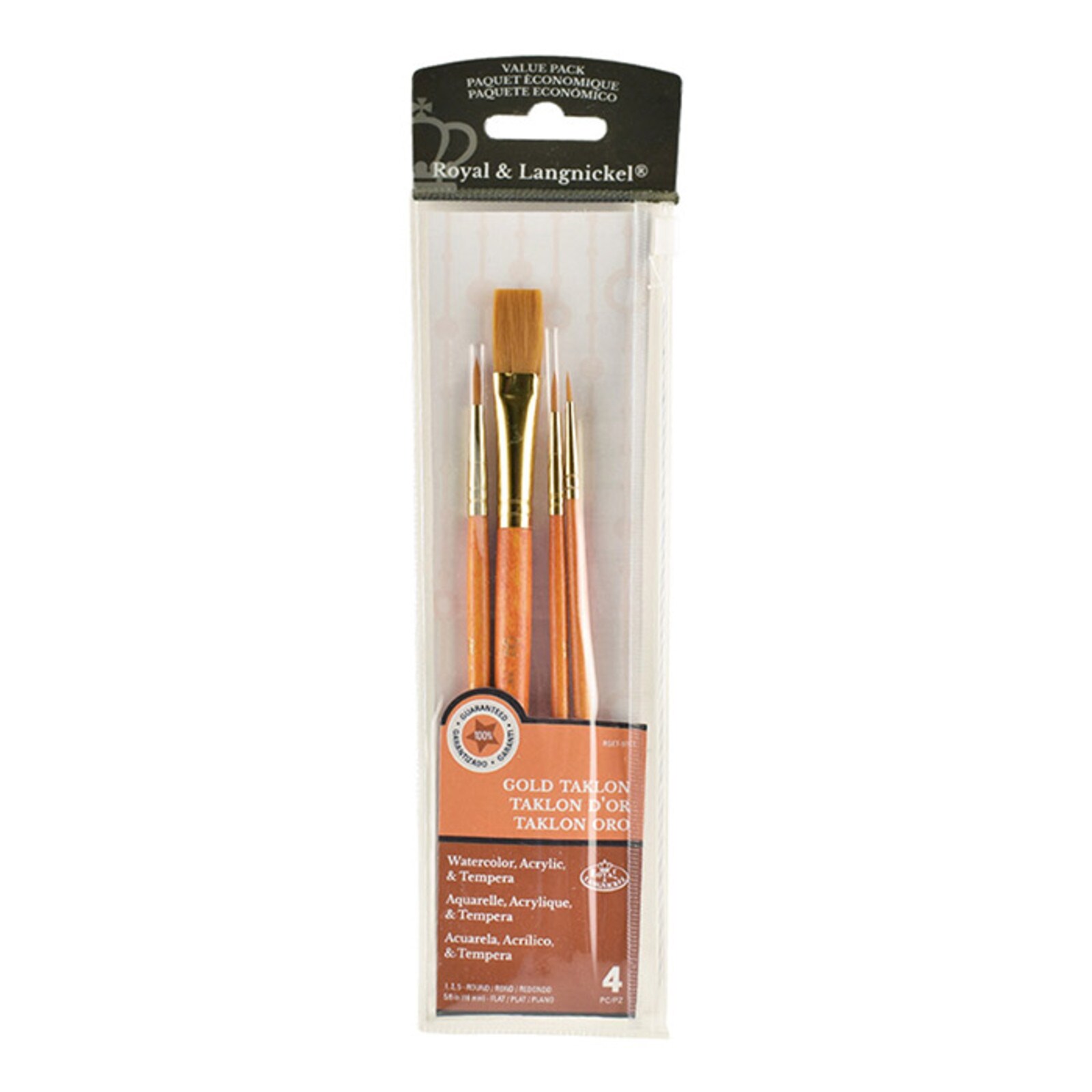 Brush - Artists Gold Taklon Round #1 #3 #5 Flat 5/8"
Item #: 13921
This set of Gold Taklon brushes with short handle gives superior control and easily does your work. Set includes one of each size and all have wood handles. Storage pouch included. Sold as a 4 piece set.

Size : Round #1, #3, #5 and Flat 5/8" / 16 mm #

Use and care : Before and after each use, wipe clean with a damp cloth and let dry. Do not leave in water or place in dishwasher. Caring for paintbrushes is essential to keeping them in good working condition and to prolonging their life span. Never let paintbrushes dry before cleaning.
Price: $12.99
Currently Out of Stock