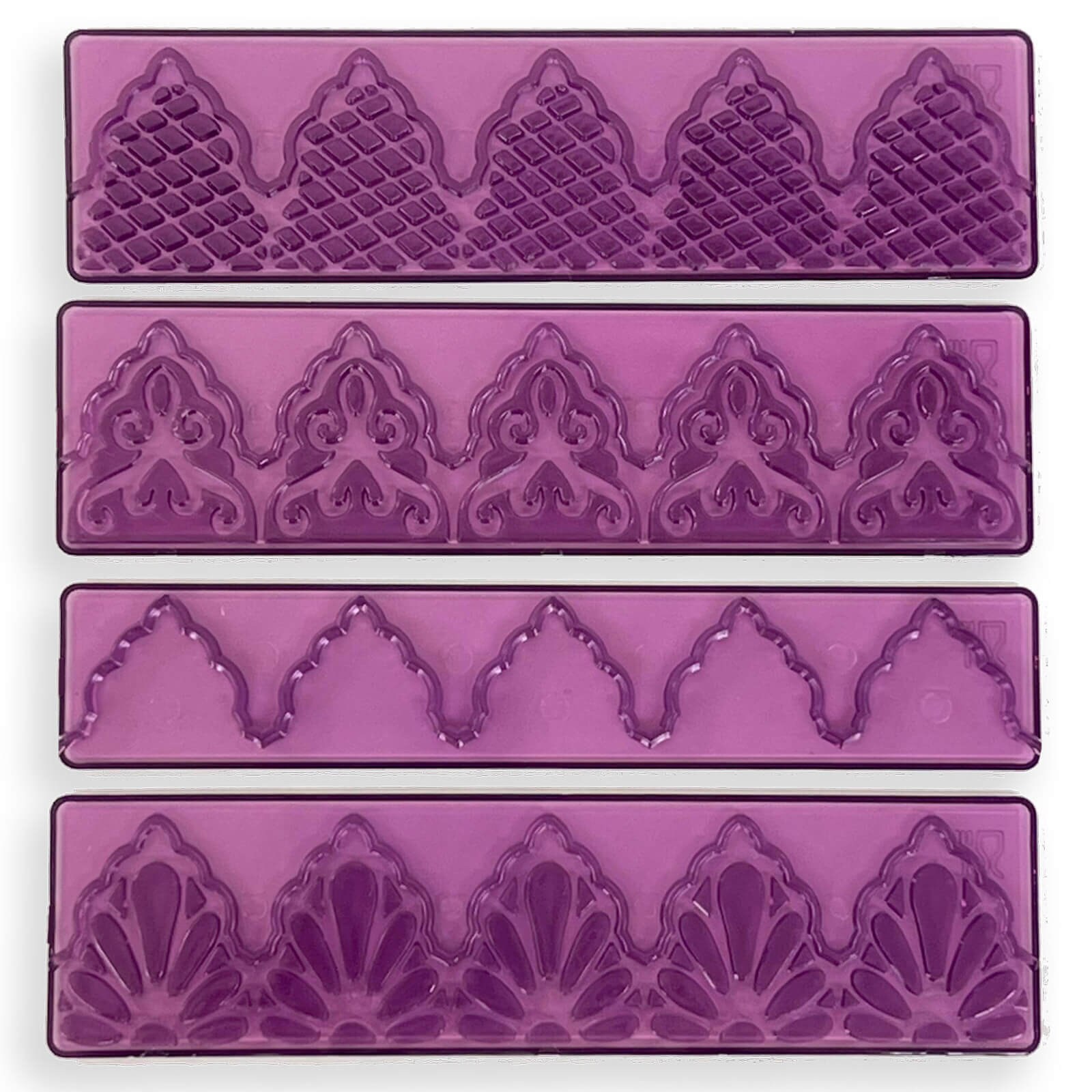 Textured Lace Set #1
Item #: 7627
These textured lace molds come in a set of three designs and one cutter that can be mixed and matched to create intricate designs in gum paste, fondant and chocolate modelling paste.

Instructions for use :
1) Roll out the paste to you length required, remembering that it will be embossed so don't roll to thin.
2) If paste is sticky lightly dust with corn starch or icing sugar before firmly pressing on the chosen lace embosser. Run your finger along the back of the embosser to ensure that full detail is obtained.
3) Cut out the paste using the strip cutter, repeating as many times as you need.
4) Trim as required.

Ideas :
1) Your paste can also be cut to any shape or size prior to embossing to give an additional look.
2) Your lace cutter and embossers can also be revised to create a double width giving a classy ribbon like look to go around your cake.
3) Cut embossed designs into single designs. Allowing for placement on your board and / or the sides and top of your cake.
Price: $9.29