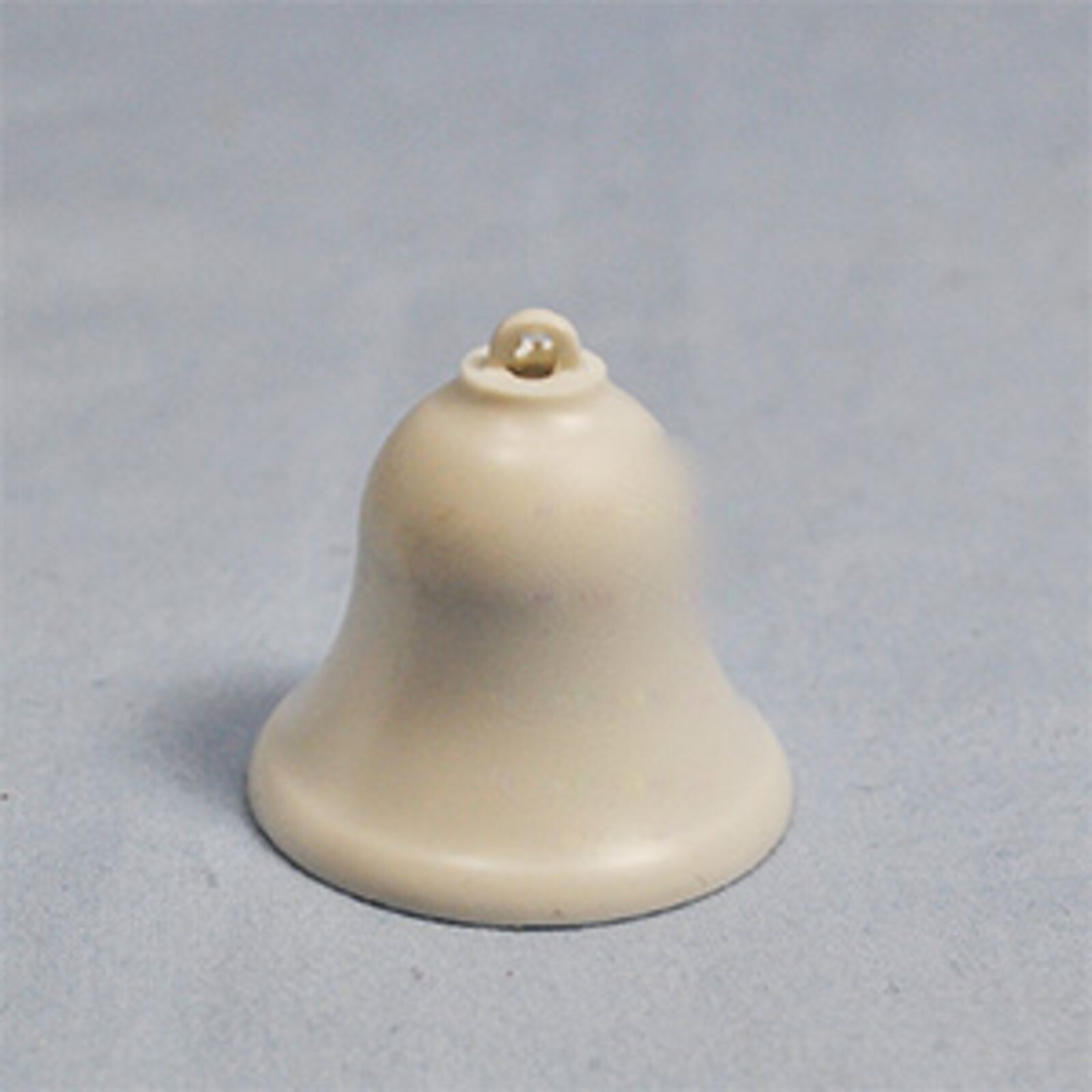 White Plastic Sugar Bells 1"
Item #: 5663 - C
This 1" bell makes it easy to ring in Weddings, Anniversaries, or Bridal Showers. Place the bell on the cake and cascade roses or different flowers from it. Bring in "BLING" by wrapping the outside or inside of the bell with rhinestones look mesh ribbon wraps. Bell mold is also very effective for sugar, gum paste or fondant hollow molding.
Sizes : 1 1/4" Wide x 1" Tall

Sugar Molding Recipe : 2 cups granulated sugar
4 teaspoons water

Instructions:

Place sugar in a large mixing bowl. Mix sugar, making sure there are no lumps. Make a well in sugar and add water (if you are tinting sugar, blend icing color into water at this point). Rub mixture in hands and knead for about 1 minute or until well-blended and mixture packs like wet sand. Be sure there are no lumps in mixture. Keep sugar mixture covered if not being used.

Working with the sugar molding mixture

Step #1 : Dust the bell with cornstarch to prevent sticking. Pack sugar mixture in mold, pressing firmly with fingers or heel of hand. Remove excess sugar from top of mold with a metal spatula. Unmold at once by placing cardboard circle over mold and turning mold upside down. To loosen gently tap mold. Allow to dry 1 to 2 hours.

Step #2 : Hollowing molding : When dry, hold sugar mold gently in palm of hand. Do not squeeze sugar mold as it will crack. Gently scoop out remaining soft sugar leaving approximately 1/4" shell. Smooth inside and edge with your fingers.

Step #3 : Place hollowed out bell on a cardboard circle to finish drying for 24 hours. In a rush place molded sugar bells on a cookie sheet and place in an oven for 20 minutes at 200*F. Allow to cool completely before touching.
Price: $0.17