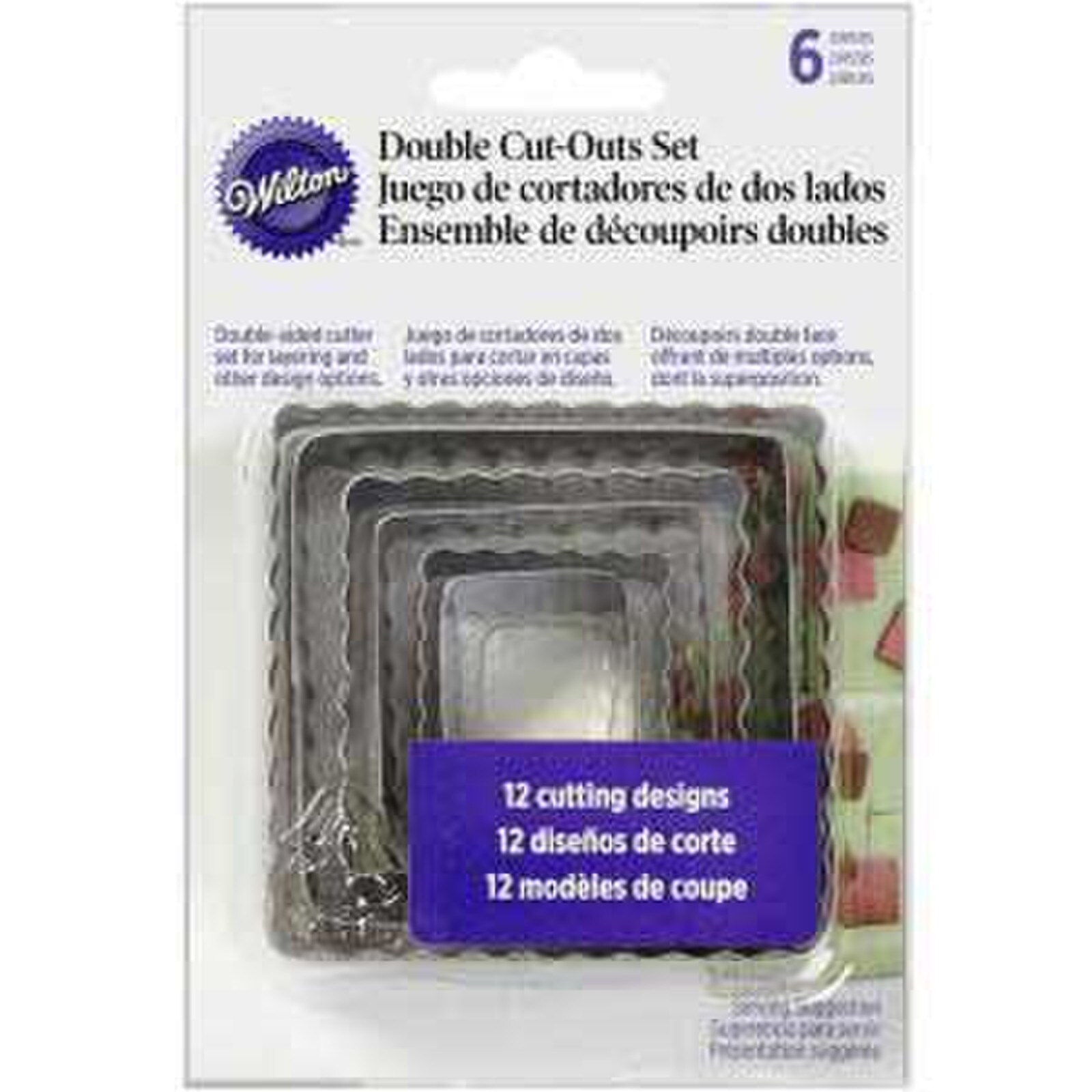 Wilton Double Sided Cut-Outs Square 6 Pieces Set
Item #: 1708
Wilton # 417-2582
Fondant Double Sided Square Cut-Out Cutters
With one side of the cut-outs having a straight edge and the other with a crinkle edge, you can cut 12 designs from this Wilton Square Fondant Double Cut-Outs Set. With six square graduated sizes, you can make intricately layered details with two edge finishes for any fondant cake.
Sizes : from smallest to largest : 15/16", 1 5/16", 1 5/8" 2", 2 3/8", and 2 7/8".
Before first and after each use, hand wash in warm, soapy water. Rinse and dry thoroughly with a soft cloth before storing.
Made in China.
Price: $6.59