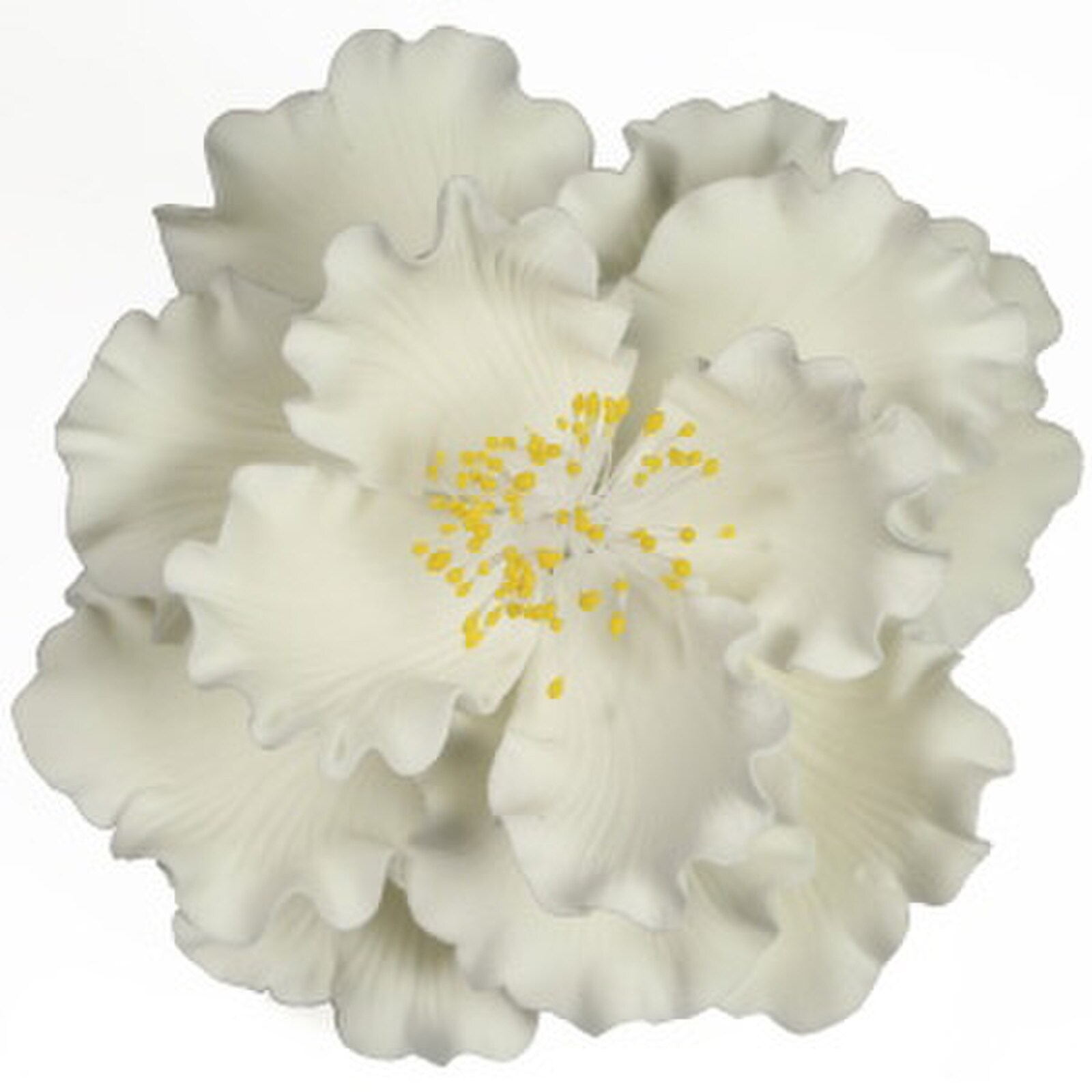 Gumpaste White Peony Flower 5.5" 1 Piece
Item #: 17255
This beautifully handcrafted large bloomed white peony gumpaste flower adds elegance to any cake design.
Regarded as a symbol of good fortune and a happy marriage. The peony flower also represents the 12th wedding anniversary.
With 30 species of this flower these all white peonies allows you to paint or dust to reflect your theme color or flower choice. Cluster together or use singly for a beautiful look. Sold singly.
Size : 5.5" / 13.97 cm
Price: $11.49
Currently Out of Stock