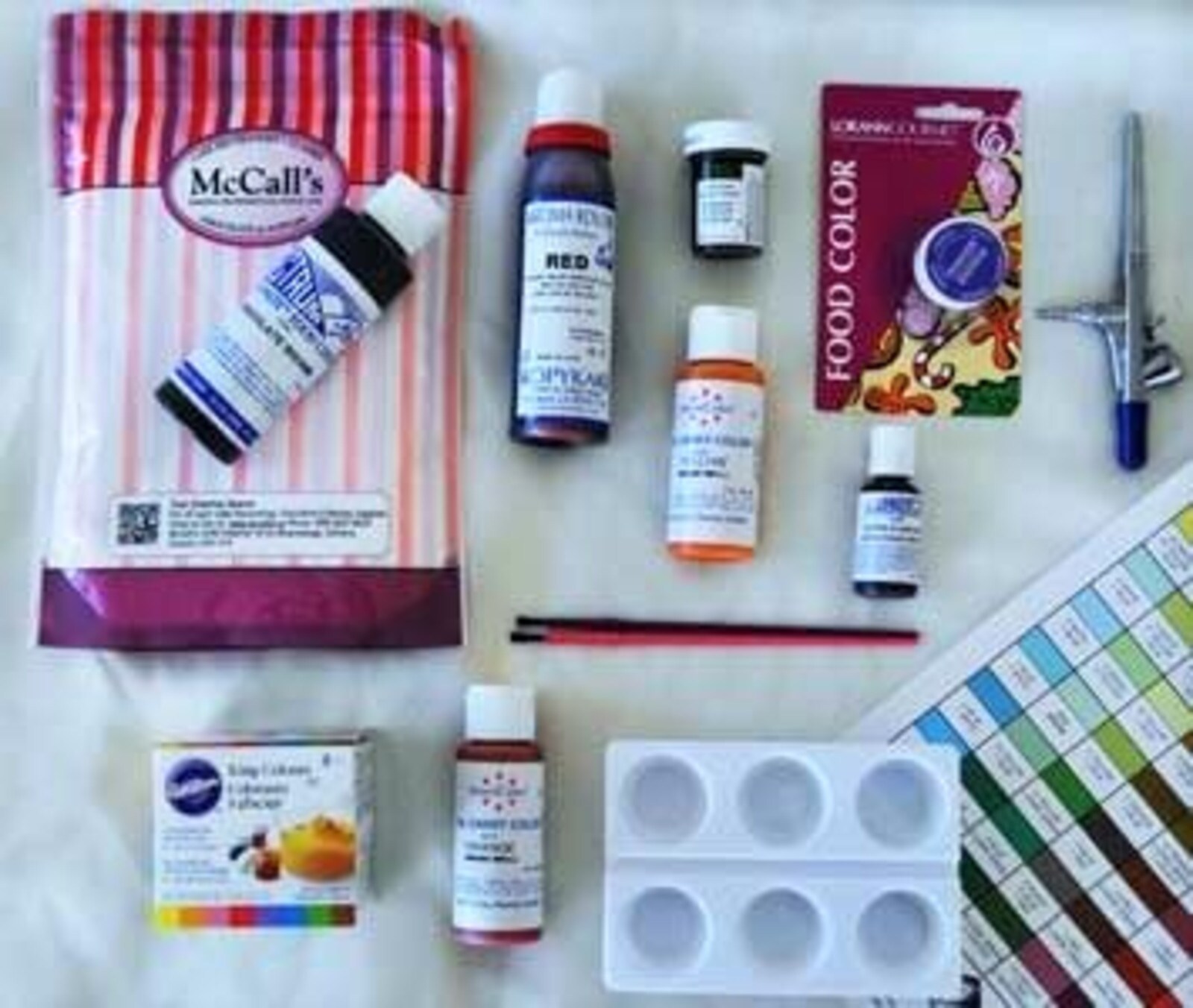 All About Colours
Color is so important! It is what attracts people, it draws them in! This is especially true when trying to appeal to potential customers, in the baking and cake decorating world. Chefs, bakers, and home cooks have come to realize the importance of food coloring and therefore often use it to add flair and visual appeal to their creations. Color not only adds excitement, it is also a great way to tailor/individualize something for the person it is being made for. Furthermore, although food coloring does not add any desirable flavor to food, it can be used to influence the palate.
Have you ever seen a beautifully colored cake with lots of beautiful eye-catching colors? And/or purchased some food coloring only to not achieve the same look/color you wanted? Well, you are not alone. This is because not all food colors are created equally. Therefore, we at McCall's have decided to create our own McCall's brand which is a new and consistent line of quality food coloring which will color match, no matter what medium you want to use.
When you think of food colors, most people typically think of liquid squeeze bottles that you can purchase at the grocery store. These seemed like great products when many first started out, coloring icings, play-dough, eggs, and many other things. While this liquid coloring seemed to be the only option available, there are many other choices from gel, pastes, candy colors, air brush, and even powdered colors. For individuals who work on larger projects and need more vivid colours, they generally use gel paste colours. Food colouring paste and oil based paste are great for cream-based mixtures, such as fondant and buttercream, as it does not modify the consistency of the mixture. These are also used for foods that may separate with the addition of water, such as white chocolate. Paste and powder food colouring can be found in cake decorating shops and specialty food stores. Knowing which one to use, when and what for can sometimes be confusing. Let's start with a brief description of each.
Continue see the Food Coloring Guide.